Valentino and Meryl celebrate one year at Nyaru Menteng
Do you remember Valentino? He arrived at Nyaru Menteng on the 14th of February in 2015. He arrived in poor condition, but today he is thriving thanks to all the love and nurturing he has receives from the caring staff at Nyaru Menteng.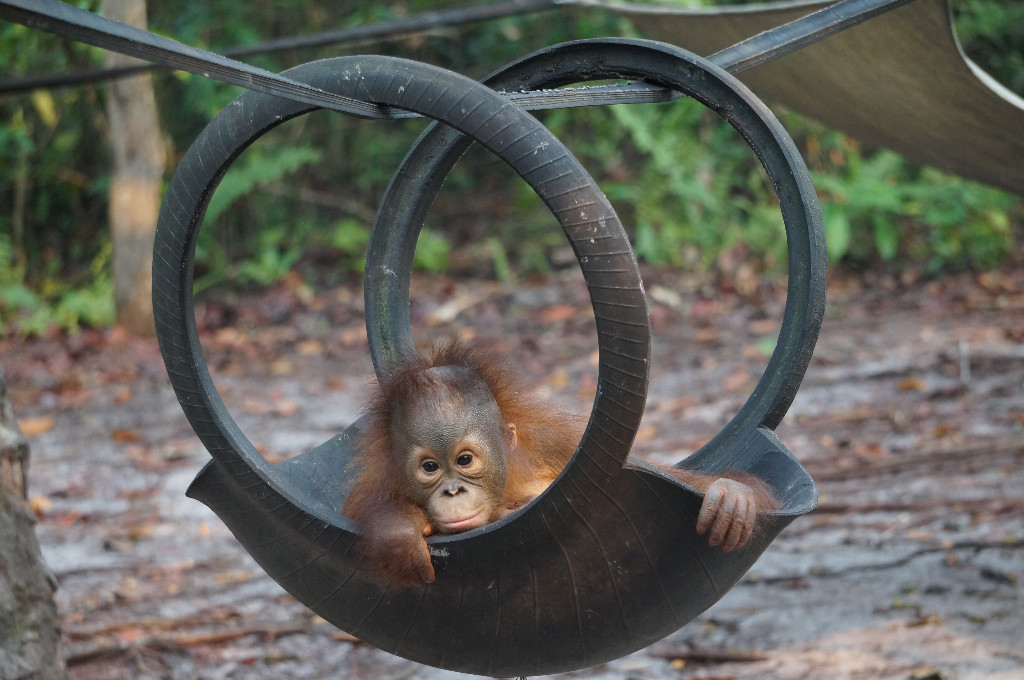 Meryl and Valentino both arrived to Nyaru Menteng in the beginning of February and have since been thriving at the orangutan rehabilitation center.
Meryl's fantastic development
Meryl was rescued from a family that was holding her as their pet and when she arrived to Nyaru Menteng the 7th of February 2015, she was shaken by her experience.
With the guidance and monitoring from Nyaru Mentengs caring staff, she has since developed into being an active and friendly orangutan. Some of her favoured activities is to eat fruits and play in the swing before she falls a sleep. Read more about her and watch a video with her here >>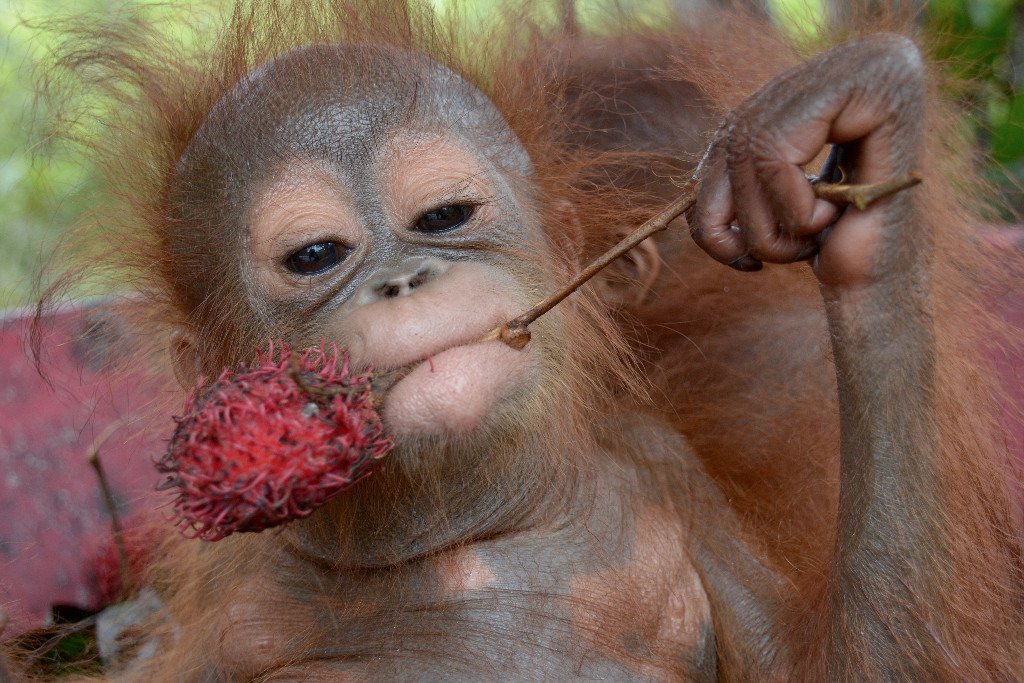 Valentino arrived St. Valentines Day
When he arrived the 14th of February last year, he was given the name Valentino. And yet nobody could have predicted how well this name would fit to his personality. He has from the beginning received a lot of love from the staff – and he loves it!
Every day, Valentino is being taken care of by his babysitter in the Nursery. He always demands the attention of his babysitter, even when he is playing with his orangutan friends, Meryl and Otan. His favorite activity is beyond anything else to be tickled - and he can enjoy it for hours without any breaks.
Valentino's attention-seeking personality is natural
All wild young orangutans stay close together with their mother for up to eight years after being born and learn the lessons of life from observing their mothers and their actions. Valentino's focus is still on building a trustworthy and strong relationship with his human surrogate mother, but he will soon start to interact with other orangutans and be less dependent on his surrogate mother.
Over time, Valentino will gradually become more independent and start developing his orangutan skills on his own by observing his fellow friends, namely: learning how to build nests, find food and recognize dangerous animals – all those things that he needs to learn before he can be released back into the rainforest one day!
You can follow their development
Save the Orangutan is working to save the endangered orangutan and you can support our work by adopting Valentino or Meryl. By doing so, you will receive a quarterly update on its development and support the orangutans at the rehabilitation centre Nyaru Menteng. Read more here >>