New generation on the way in reintroduction area
In the central part of Indonesian Borneo lies a beautiful 25,000 hectare area of rainforest called Bukit Batikap. Since 2012, Save the Orangutan has along with our Indonesian partner reintroduced more than 150 orangutans to that area, and during the latest monitoring trip it was discovered, that two of the reintroduced orangutans were pregnant. Thus, the next generation of orangutans is well on its way in an area, where they were previously extinct.
Every time a small orphaned orangutan baby is rescued and brought to one of the rehabilitation centres, our hope is that one day it will be able to return to the rainforest and live the life, it was originally intended to. Since 2012, more than 300 orangutans have been reintroduced following an extensive rehabilitation process, and 167 of these have been reintroduced in to Bukit Batikap.
New generation on the way
We already know of more orangutan births among the reintroduced orangutans, but it was still a surprise to the monitoring team, that they on their last trip spotted two female orangutans, which had become pregnant.
One of these, Ebol, was reintroduced five years ago, and her radio transmitter, which reintroduced orangutans get implanted to allow us to monitor them after the reintroduction, had run out of battery. The monitoring team had not spotted her for several years, and they were therefore very pleased, when they discovered her on one of their routine trips in the area. The joy was only made bigger, when they realised that she was pregnant. The monitoring team stayed and observed her for the rest of the day, and she appeared to be doing well and she had no trouble finding food in the trees.
The next day the monitoring team was on its way home, when they suddenly spotted another orangutan. This time it was the reintroduced female Meklies. She also turned out to be pregnant, but further along, and she looked like she could be giving birth to a little orangutan baby as soon as before Christmas.
Great news
These two discoveries of pregnant orangutans are very good news, as they prove that the reintroduced orangutans have a good life in the rainforest and that they can over time establish a new wild orangutan population in Bukit Batikap.
You can help us protect Borneo's orangutan by adopting an orphan orangutan and following it on its way to return to the rainforest. Adopt an orangutan here >>
---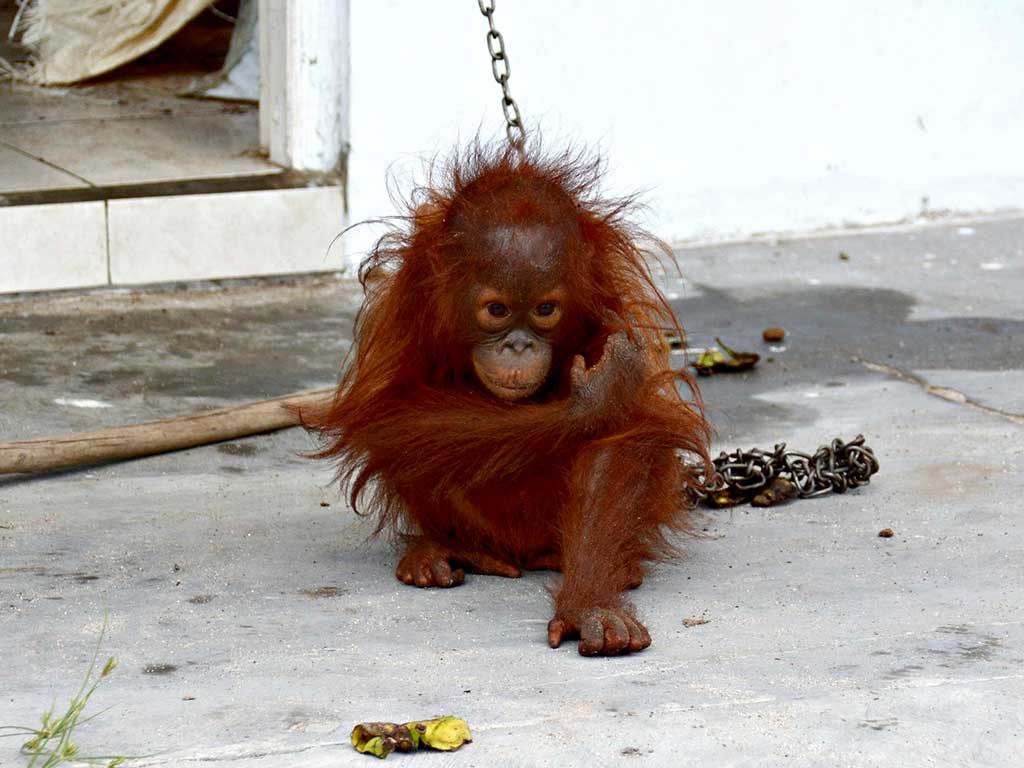 Save the Orangutan support the world's largest rehabilitation center, where young rescued orangutans are receiving treatment and care, until they can be released back into the nature. Currently around 500 orangutans are receiving help, and you support our work. Adopt an orphaned orangutan here >>
---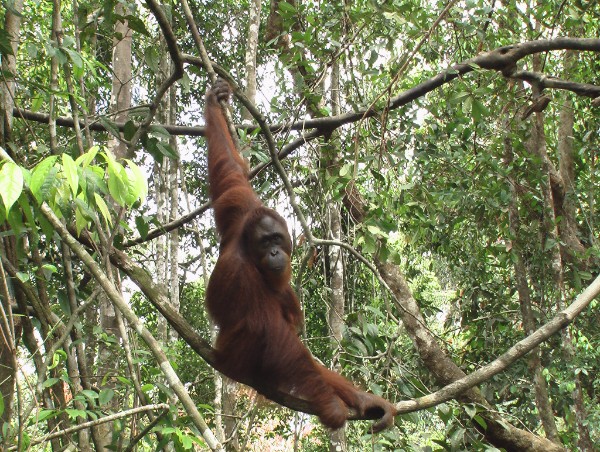 More than 300 rehabilitated orangutans have been released into the rainforest with the help of Save the Orangutan since 2012. Read about our rehabilitation work here >>