50 orangutans released during 2016
During December, Save the Orangutan's Indonesian partner has twice made releases of rehabilitated orangutans, making sure that 17 orangutans have been able to return to their rainforest home. These releases bring the total of released orangutans during 2016 up to more than 50 orangutans.
The first release consisted of seven female and four male orangutans, including one baby orangutan, and they can now all fully enjoy the freedom in Borneo's rainforest. Some of these orangutans were rescued in 2002 when they were only babies and have therefore been through a thorough rehabilitation process at the orangutan centre Nyaru Menteng in order to learn the necessary skills. In the nature it takes the mother around six to eight years to teach the baby the necessary skills to survive on its own and this is one of the longest childhoods for a mammal.
More than 50 orangutans have been released this year
Save the Orangutan have together with our Indonesian partner, BOSF, the world's largest rehabilitation programme for orangutans. During 2016 have over 50 orangutans been reintroduced into three different rainforest areas where we make releases. It is our goal to create new orangutan populations in these areas that with time can be reproducing without help.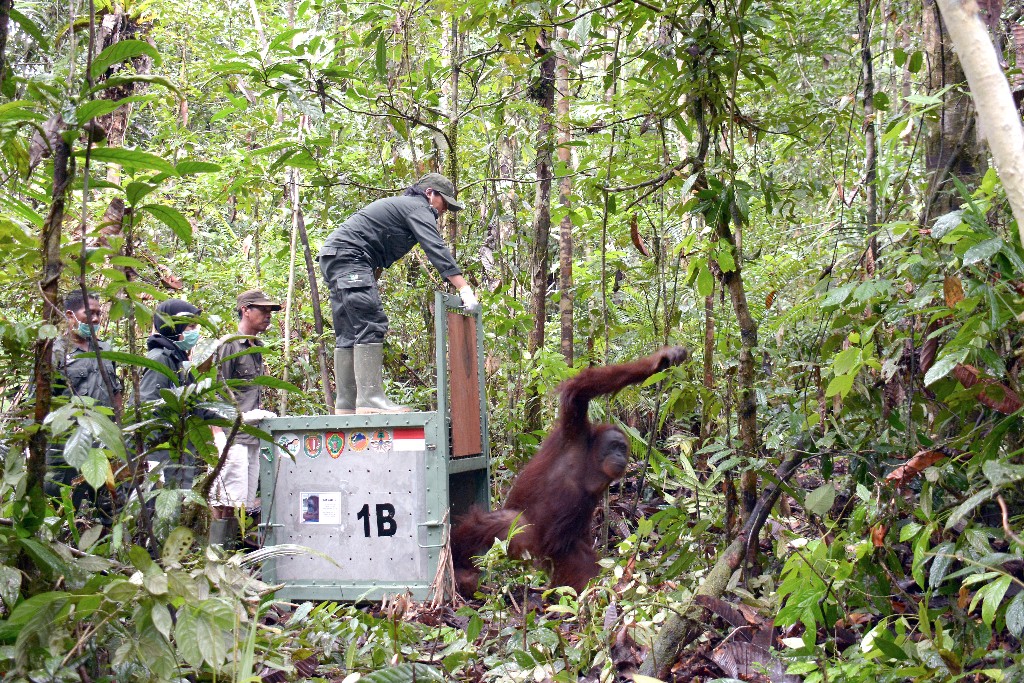 Six orangutans released this week
The 13th of December, six more orangutans were released into the rainforest. These orangutans have been through the rehabilitation process at another orangutan centre called Samboja Lestari. This reintroduction brings the total amount of released orangutans since 2012 up to 251. All reintroduced orangutans are closely followed by a monitoring team the first years and all our data indicates that the rehabilitated orangutans have no problems with adjusting to the life in wild rainforests.
You can support the critically endangered orangutan by adopting one and support its way back to the rainforest. Read more here >>
---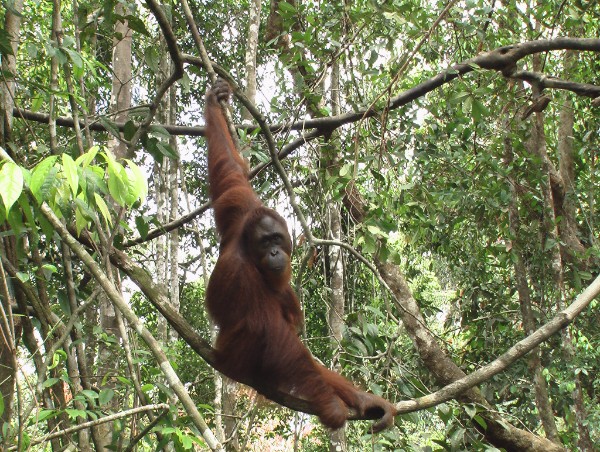 More than 250 rehabilitated orangutans have been released into the rainforest with the help of Save the Orangutan since 2012. Read about our rehabilitation work here >>