The purpose of the rehabilitation process is to make the orangutans capable of surviving on their own in the wild. In 2012 the Nyaru Menteng rehabilitation centre obtained the right to use a 40,000ha large protected rainforest area. History's most comprehensive release program for great apes could begin.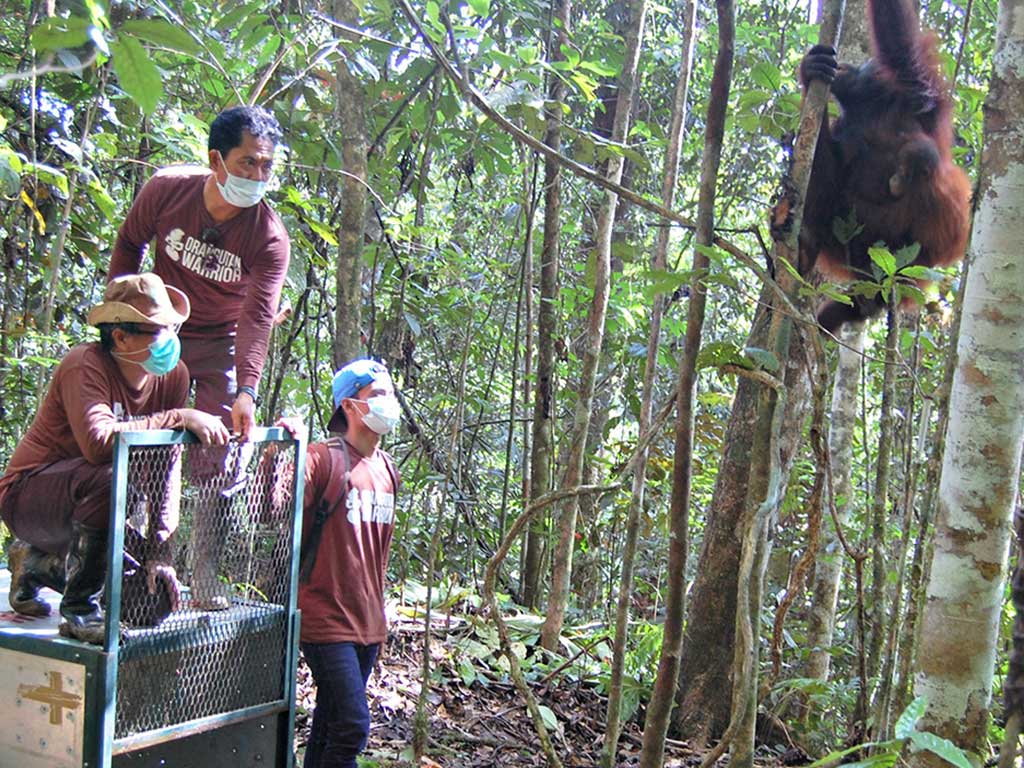 Bukit Batikap, a paradise for orangutans
The rainforest area Bukit Batikap measures about 40,000 hectares. It is situated in the region of Borneo called Central Kalimantan. The Nyaru Menteng rehabilitation centre is in the same region. Bukit Batikap is suitable as a release area because the rainforest is pristine and rich in natural food here. At the same time rivers and mountains cut off the area from human settlements.
Right of use and ambitions
Bukit Batikap is a protected forest area, and it is so inaccessible that it isn't attractive for the illegal timber and palm oil industry to cut down the trees. The area is large enough to house 300-350 of the 500 orangutans there are in Nyaru Menteng's ambitious release program now. So to meet the demand, we must work to get the right to use more protected forest.
The orangutans are brought in from the protected islands, go through health checks, and are equipped with radio transmitters.
The transport from the centre to Bukit Batikap takes place by truck, plane, helicopter and boat.

The orangutans are monitored in their new home by local specialists.
---
---
Released orangutans
So far, 167 orangutans have been reintroduced to the wild in Bukit Batikap, and we know of four births in the area.