New house for orangutans in the nursery
It is with great pleasure, that we have now finished building a new baby house for the youngest orangutans at Nyaru Menteng. Unfortunately the orangutan center has been lacking room for all the small rescued orangutan babies after the violent forrest fires in 2015 and 2016, as more babies than usual were rescued during this period.
The new baby house has room for 25 to 30 orangutan babies aged 0-3 years, and has among other things an outdoor playground and better activity opportunities. The baby orangutans have already moved in and they have had great pleasure from a new indoor play area, more activity opportunities and the new outdoor playground, which is just 100 meters from the house. This area of the rainforest is rich in tress and plants and the baby orangutans will be taken outside daily, so that they can start practicing all their needed skills in natural surroundings.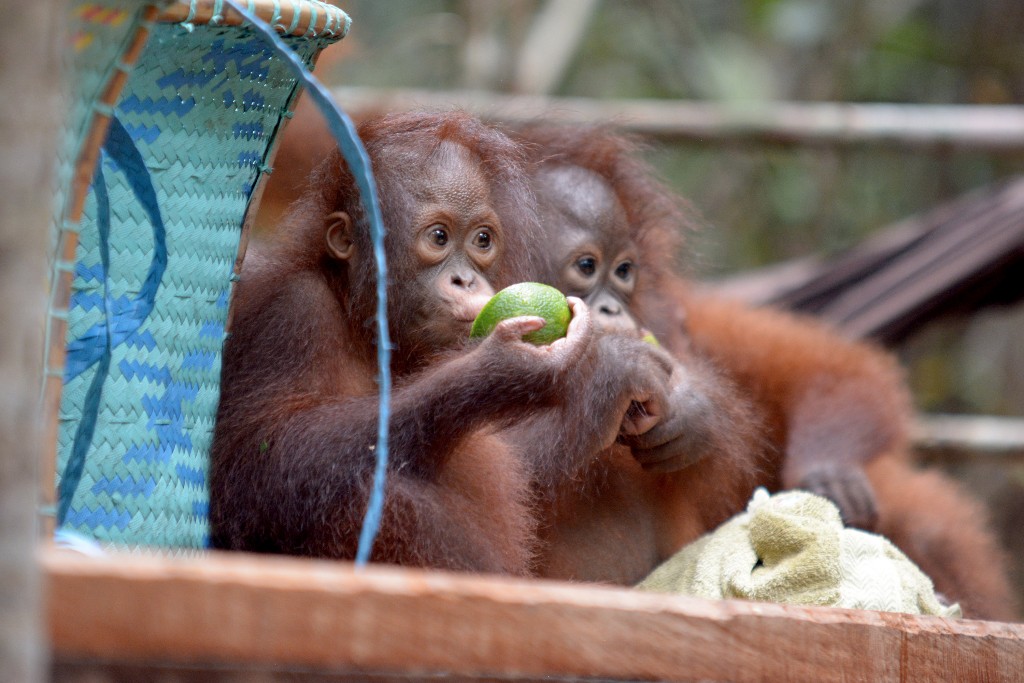 Needed room for more orangutans
The previous baby house was built in 2000 and has since functioned as the rescued baby orangutans' first stop in their rehabilitation process. Unfortunately in 2015-2016 extraordinarily many orangutan babies were rescued because of the 125,000 forrest fires, which ravaged Indonesia as a result of the El Niño weather phenomenon. The new house has room for 25 to 30 orangutan babies, who will now be able to start their journey back to the rainforest from the new house.
You can also help the orphaned baby orangutans. Adopt an orangutan and follow it on its journey back to the rainforest here >>
---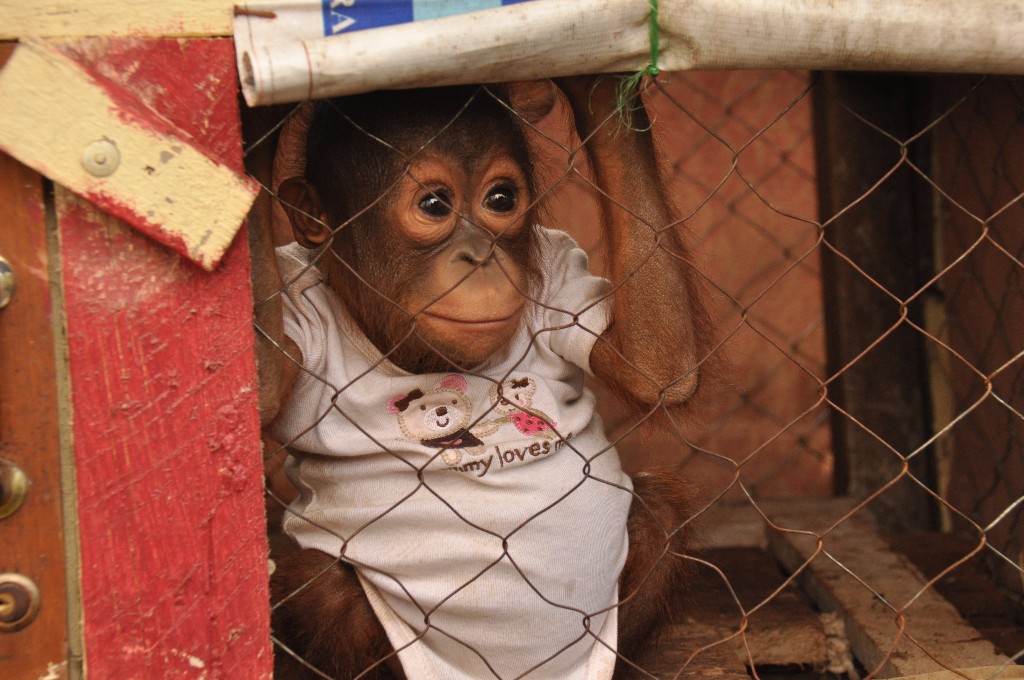 Illegal wildlife trade
Every year 200 to 500 orangutans are sold on the illegal market for pets. Unfortunately, our experience shows, that four to five times as many die during – or shortly after – the capture as the baby orangutans are deeply dependent on their mother and they may have difficulties getting over the loss of their mother.