When the orangutans have learned to cope in the forest in Nyaru Menteng's forest school, they move out to the protected islands that provide the setting for the Island University. Here they have plenty of space to gambol, and they can find food themselves. The orangutans live on the islands for at least one dry season and one rainy season, before they can be released in true rainforest.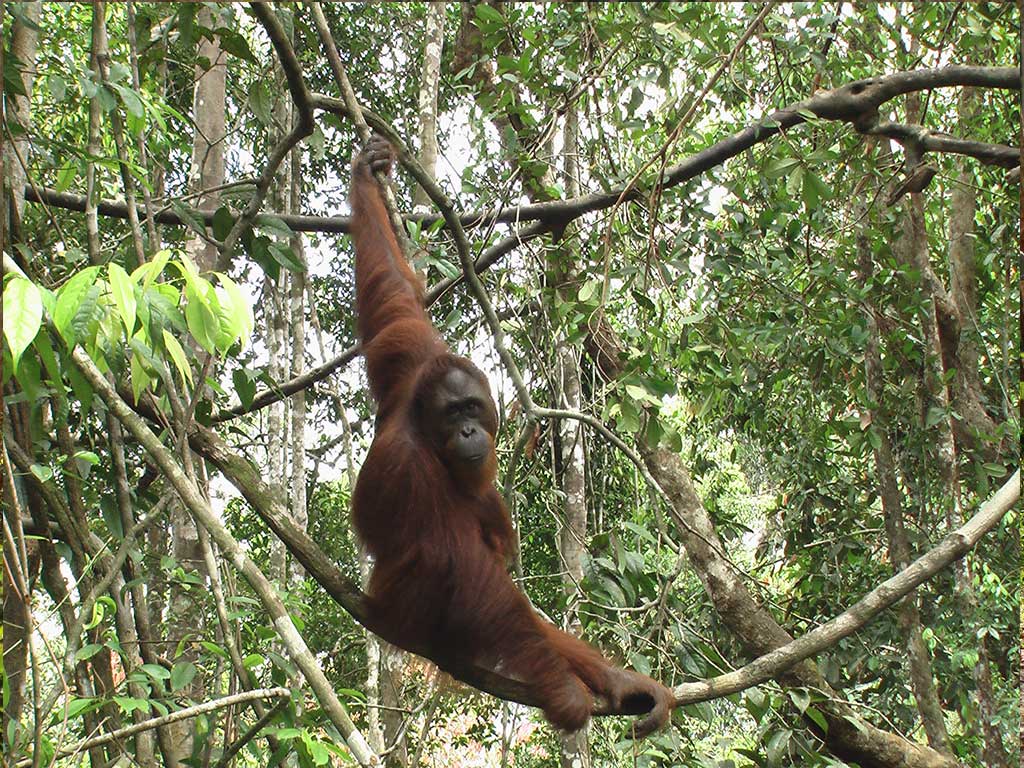 Five protected islands
Nyaru Menteng has five protected islands, ranging from 15 to 100 hectares, at its disposal: Kaja, Palas 1, Palas 2, Hampapak and Bangamat. The orangutans are put together on the islands according to their temperament. On the islands there is a natural hierarchy, so the dominant orangutans, especially males, are dispersed over several islands as far as possible.
A life without humans
On the protected islands the orangutans must learn to live without humans. But there isn't enough natural food in the trees of the islands, so the centre's technicians must sail supplementary fruit out to the orangutans every evening just before sunset. Some orangutans manage, however, to find food on the island themselves and do fine without the food that the technicians bring.
Flooded
In the rainy season the protected islands get flooded, so the orangutans are forced by the weather to build nests high up in the trees. The rainy season thus teaches the orangutans yet another important lesson on life in freedom.
Last stop before freedom
The bright orangutans only need to live at Island University for one year, so that they know how to take care of themselves during all the months of the year. After that, they are ready to be released in freedom in the true rainforest.
---
---
Do you remember Orangutan Island?
Here you will find some of the most popular scenes from the popular Animal Planet series.