The Nyaru Menteng rehabilitation centre has a special rescue team, which confiscates orangutans that are kept as pets. The rescue team also evacuates orangutans from oil palm plantations or forest which is soon to be cut down.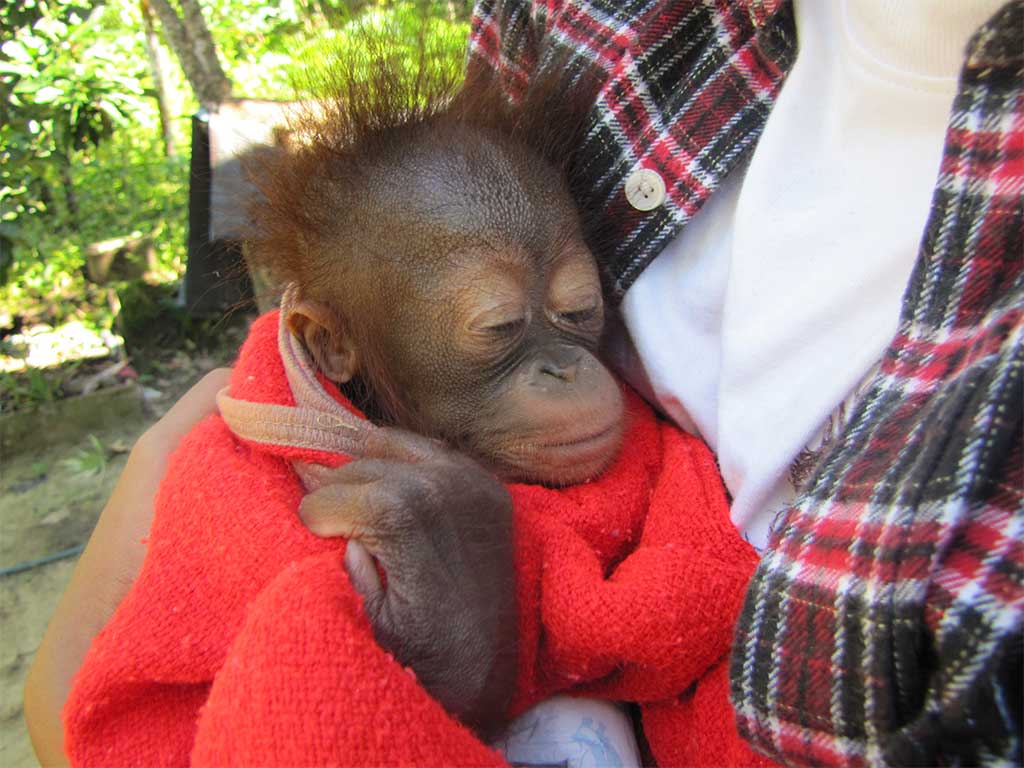 Pets
It is illegal to keep orangutans as pets. The authorities and Nyaru Menteng work together to save the orangutans that are being held captive. It is prestigious to own an orangutan, and it can be difficult to get the illegal owner to surrender his status symbol.
Evacuation
The Nyaru Menteng rescue team evacuates orangutans living in rainforest that is soon to be cut down. Orangutans may also live in such small spots of residual forest that they cannot survive in the long term. If the orangutans are healthy and well-fed, they will be released in another wooded area straight away.
---