When the big day finally arrives, the orangutans are sedated with darts early in the morning. Without sedation the orangutans would resist, and the trip would be stressful for them. Baby orangutans normally aren't sedated. Instead they get to nestle against their sleeping mothers.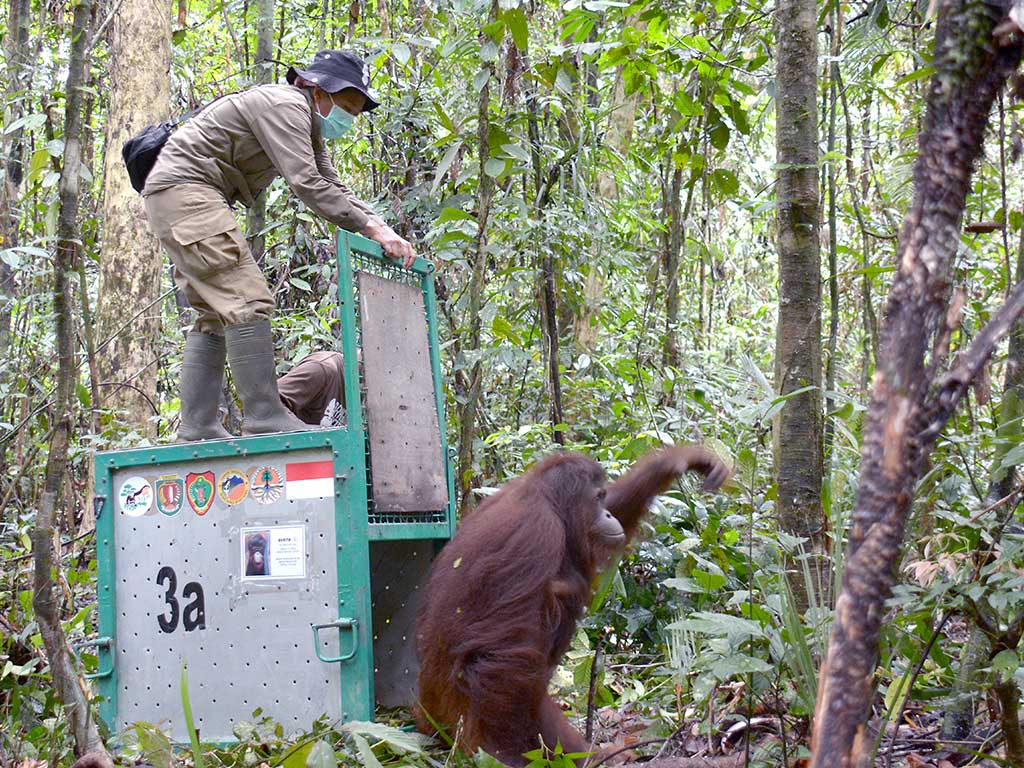 The long journey to the forest
The journey to the rainforest area requires several different means of transport. The orangutans are carried in special transit cages by truck to a small airport where they are flown on. The last part of the journey is by helicopter and on foot. There are many things which have to merge, and if the weather plays up with fog, the release is suspended.
Finally free
Once they have arrived, the orangutans' cages are placed at an appropriate distance from each other and opened. The orangutans are usually in a hurry to get up in the nearest tree. The orangutans are monitored by special monitoring teams. They make sure that the orangutans thrive and collect information on how rehabilitated orangutans cope in the wild.