Indonesia is now a new COVID-19 epicenter due to the Delta variant. Our work areas are also affected, and prevention and mitigation measures will now be expanded.
In recent weeks Indonesia has seen a sharp rise in the number of COVID-19 cases and in many places the health care system is under extreme pressure. The new highly contagious Delta variant is spreading exponentially in large parts of the country – also in Borneo. Indonesia has now turned into a hotspot for COVID-19.
In mid-July daily cases reached 56.000, and Indonesia now has the world's highest number of COVID-19 deaths per day. In the last week of July, Indonesia had more than 12.000 deaths from COVID-19.
Work areas also affected
Unfortunately, the areas that we and our local partners work in have not been spared.
Central Kalimantan, home to the Nyaru Menteng Orangutan Rehabilitation Centre, Mawas Conservation Area, and release sites in Bukit Baka Bukit Raya National Park and Bukit Batikap Protection Forest has confirmed over 30,000 cases by the end of July 2021.
While East Kalimantan, home to the Samboja Lestari Orangutan Rehabilitation Centre and the Kehje Sewen Ecosystem Restoration Concession, has over 100,000 confirmed cases. Now, even the most remote of BOS Foundation's release sites are no longer spared the threat of COVID-19.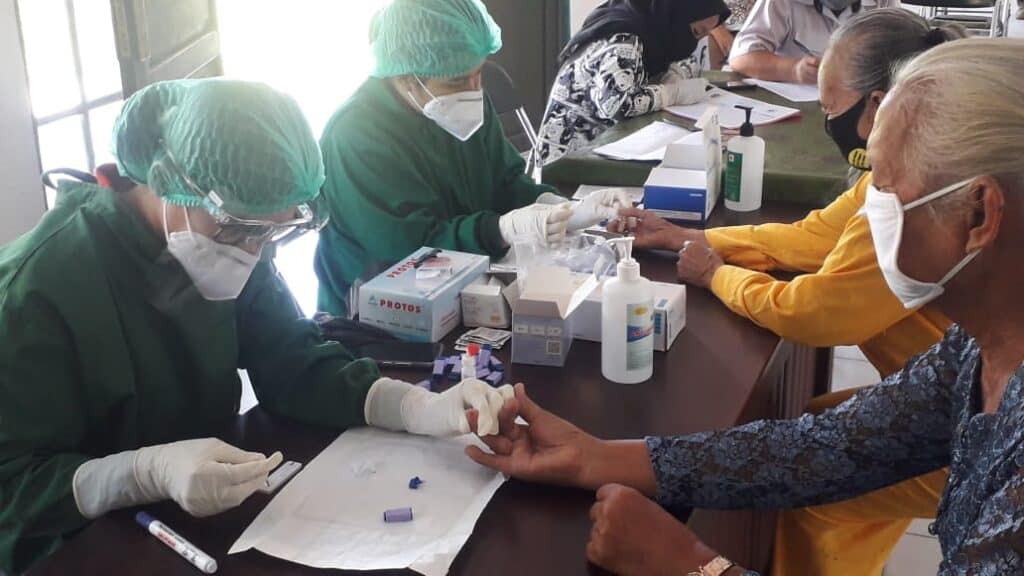 Efforts got us through 17 months of COVID-19
Since the start of the pandemic in Indonesia back at the beginning of 2020, Save the Orangutan has worked closely together with our local partners, BOS Foundation, and Yayasan Borneo Nature Indonesia to protect employees, orangutans, and the local communities in our work areas against COVID-19.
Thanks to generous donations from foundations and private donors and project support from the Civil Society in Development (CISU) and the Postcode Foundation, Save the Orangutan has supported several prevention and mitigation measures in Borneo, which successfully got us through the first 17 months with COVID-19.
New measures necessary against Delta variant
With the spike in cases related to the Delta variant in Indonesia, new measures are necessary. Save the Orangutan is in continuous contact with our partners in Borneo and will support them the best way possible in the fight against the highly contagious Delta variant.
Measures at the rehabilitation centres not only need to be maintained, but expanded. That includes further testing of the staff and expanding COVID-19 support for the families of employees and low-income households in working areas. The effort in the local communities in and around our work areas also need to be expanded and the cooperation with the authorities strengthened in order to make testing and treatment more accessible even in the most remote areas.