19 orangutans returned to the rainforest
Save the Orangutan supports the world's largest rehabilitation programme for orangutans, and the first releases of the year have already been completed. 19 rehabilitated orangutans can now enjoy their freedom in Borneo's rainforest.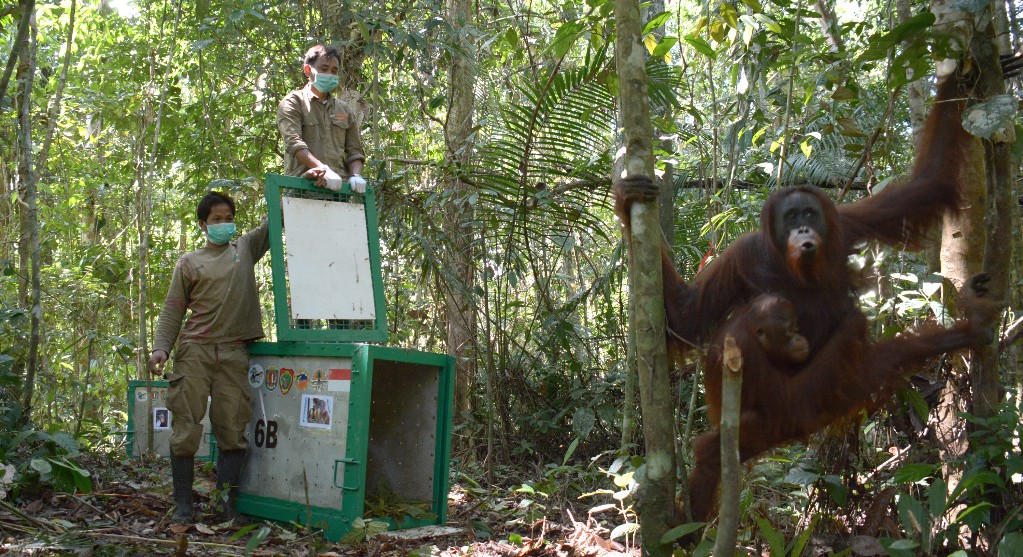 This year we have high hopes for the release of over 100 rehabilitated orangutans in Borneo's rainforests as the support to our orangutan programme continues to increase and a new release area makes it possible to help that many orangutans back to the rainforest. It is therefore with great pleasure that this year's first 19 orangutans from Nyaru Menteng now have been released. The orangutans can look forward to a long life in a protected rainforest area where they will eventually create a new wild orangutan population.
Two release missions
The 19 orangutans were released in two different missions. 12 of the orangutans (four males and eight females) have been through Nyaru Menteng's rehabilitation programme, and the majority arrived at the centre after being rescued from a sad fate as pets from locals or for oil palm plantation workers over the last 10 years. The orangutans have been through the rehabilitation process and lived at least one year without human contact at Island University, and they are now ready for life in the rainforest. Read more about the release programme here >>
One orangutan - Wanna - had been smuggled into Thailand in 2006 by poachers. Fortunately, she was discovered at the airport and handed over to the Nyaru Menteng, where she has completed the rehabilitation process and she can now return to life in the rainforest.
Seven of the orangutans have been rehabilitated at an orangutan centre called Samboja Lestari. The orangutans were transported by helicopter to a rainforest area called Kehje Sewen in the eastern part of Borneo. In this rainforest they join around 60 rehabilitated orangutans.
New wild orangutan populations are being created
The rehabilitated orangutans are released in areas that are suitable for orangutans, but no wild orangutans live there anymore. Since 2012, more than 250 rehabilitated orangutans have been released. Over 150 of them have been released in a rainforest area called Bukit Batikap where several of the released orangutans have already given birth to orangutan babies born in freedom.
You can help make a difference for the critically endangered orangutan. Adopt an orphan orangutan baby and follow it back to the rainforest here >>
---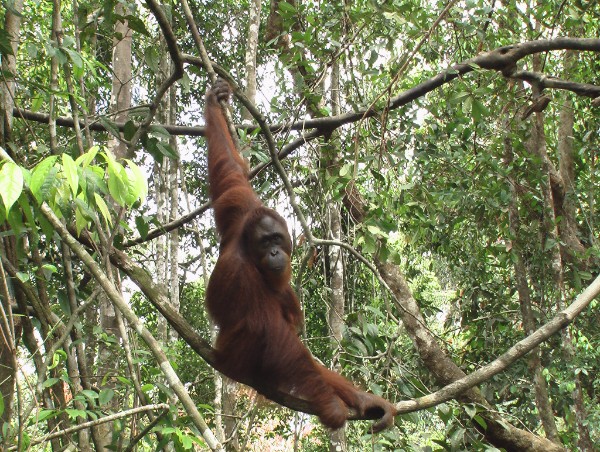 More than 250 rehabilitated orangutans have been released into the rainforest with the help of Save the Orangutan since 2012. Read about our rehabilitation work here >>