Smuggled baby orangutan returned home from Kuwait
An orangutan baby aged just 2 years, has been flown home to Indonesia after having been smuggled to Kuwait, where it was most likely destined for a life exploited for entertainment or as a pet. Now examinations will show exactly where the orangutan is from and if it will become part of the Nyaru Menteng's rehabilitation programme.
Over the last couple of months, our Indonesian partner organization BOS Foundation has worked hard to get an orangutan returned, which was smuggled illegally to Kuwait. At the end of April they succeeded in getting the little two year old, male orangutan baby flown to Indonesia. Fortunately the baby made it through the 30 hours long flight very well, but as a precaution it was accompanied by a veterinarian, who took care of it during the trip.
Further examinations will show, where the baby orangutan is from
Right after the arrival it was transported to Taman Safari Indonesia where it was named Taymur and where it will stay, until it has passed through a quarantine period required for all wild animals being returned back to nature. While being in quarantine, Taymur will have a DNA test made, so that we can precisely determine where it originally came from. If it turns out to be from the central part of Borneo, it will become part of Nyaru Menteng's rehabilitation program following the quarantine period.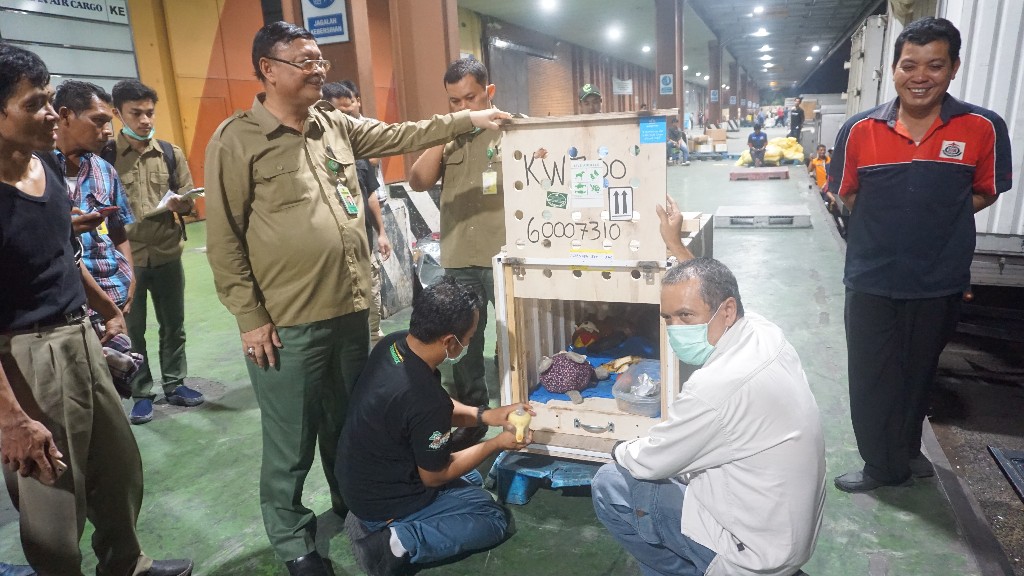 Sadly this was not the first smuggled orangutan
In 2015 we also had to help two orangutan babies, after they had been discovered at Kuwait's airport. Similar attempts at smuggling are unfortunately exposed regularly, and it is difficult to estimate just how many attempts are made each year. The value of illegal international trade with animals is estimated to total between 50 and 150 billion dollars per year (UNEP 2014).
The UN estimates that around 3,000 apes are illegally traded every year, and of these a large proportion are orangutans from Borneo. The smuggled orangutans are often kept as pets or exploited for entertainment.
You can adopt an orangutan and help give orphaned orangutan babies like Jacqui a new start in life, so that she can one day return to Borneo's rainforests. Adopt an orangutan here >>
---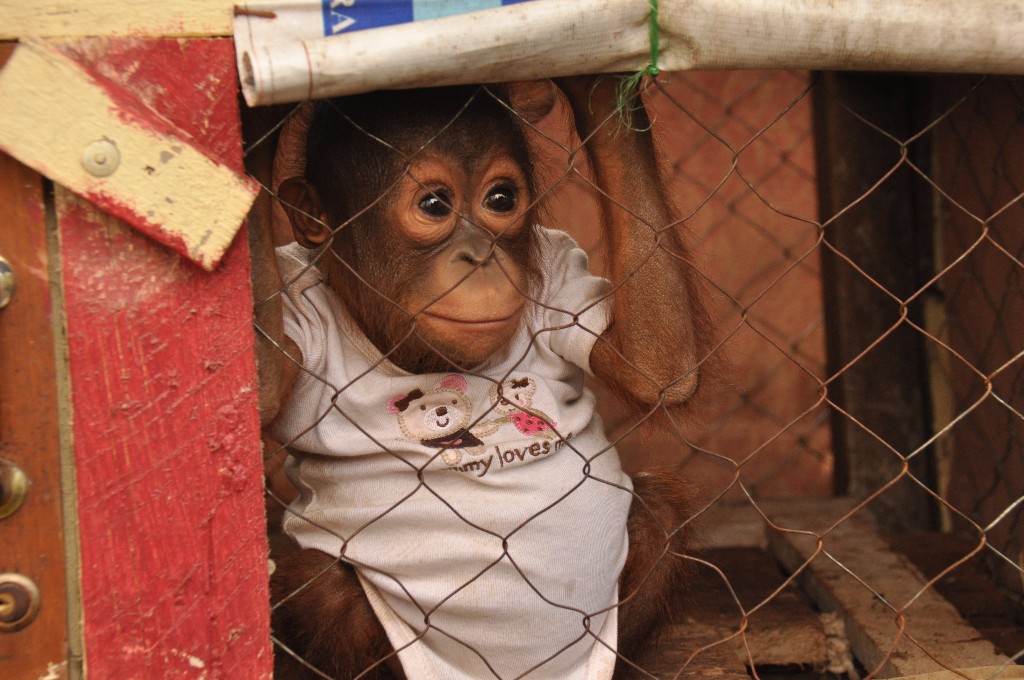 Illegal wildlife trade
Every year 200 to 500 orangutans are sold on the illegal market for pets. Unfortunately, our experience shows, that four to five times as many die during – or shortly after – the capture as the baby orangutans are deeply dependent on their mother and they may have difficulties getting over the loss of their mother.