Four orangutans released despite heavy rainfall
Despite massive rain, it was possible to release the year's first rehabilitated orangutans. The four orangutans, now enjoying the freedom in a protected forest area, were rescued with the help of our donors and Indonesian partner, BOS Foundation.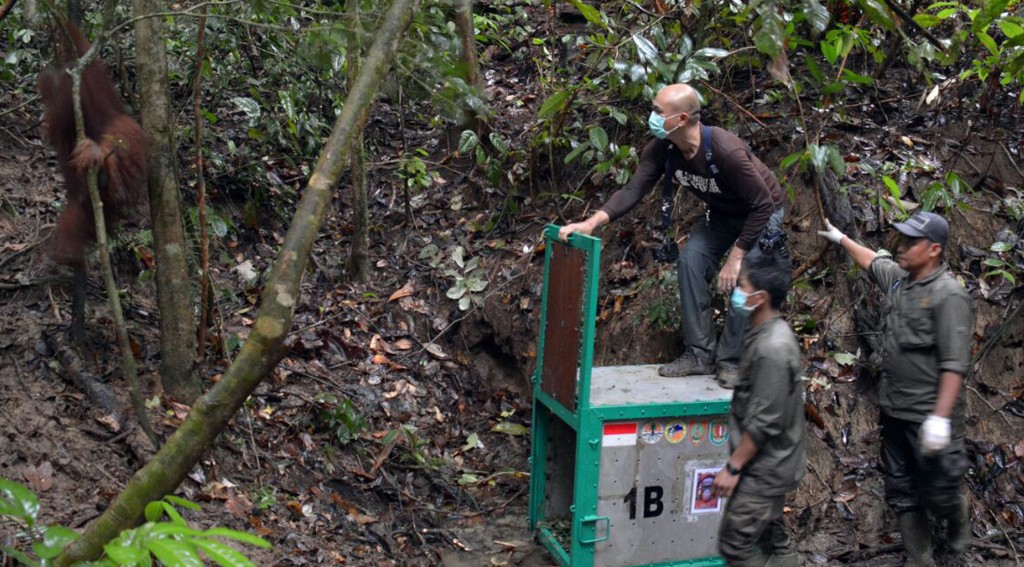 It is not always easy to release the orangutans, as they first have to be transported from the orangutan center Nyaru Menteng to the protected forest area. Along the route to Bukita Baka Bukit Raya National Park, asphalt roads are replaced by dirt roads and several smaller rivers are to be crossed. During dry periods, the route can be completed in 10 hours, but during the rainy season it can take significantly longer time as the roads get very bad to drive on and the rivers overflow their banks.
However, the rainy season is also the best time for the orangutans to be released as more trees here bears fruit, thus making it easier for orangutans to get used to the new surroundings. Therefore, our release teams often have to take the trip when it is the hardest for them because of the orangutans. They are happy to do it, however, to ensure the best opportunities for the orangutans, even though the trip may take several days due to the weather, as was the case with the recent trip.
Enjoying the freedom in the rainforest
The four orangutans, Pong, Rutan, Jaka and Agis were all saved about 10 years ago and have since then been part of Nyaru Menteng's rehabilitation programme, where they have been prepared for a life in the rainforest. It is therefore with great pleasure that the two females and two males now can enjoy the rainforest after completing a successful rehabilitation process.
During the first 30 days in the rainforest, a monitoring team will follow them from early morning to evening to ensure that the orangutans have developed the necessary skills to manage on their own in the rainforest. Since 2016, over 70 orangutans have been released into this area, four times larger than Bornholm, and everyone have done well.
You can help distressed orangutans
You can help the work to save Borneo's critically endangered orangutan by making a symbolic adoption of an orphaned baby orangutan. As a thank you, you will regularly receive photos and updates on its development while supporting the work to rescue, rehabilitate and release orangutans. Adopt an orangutan here >>
---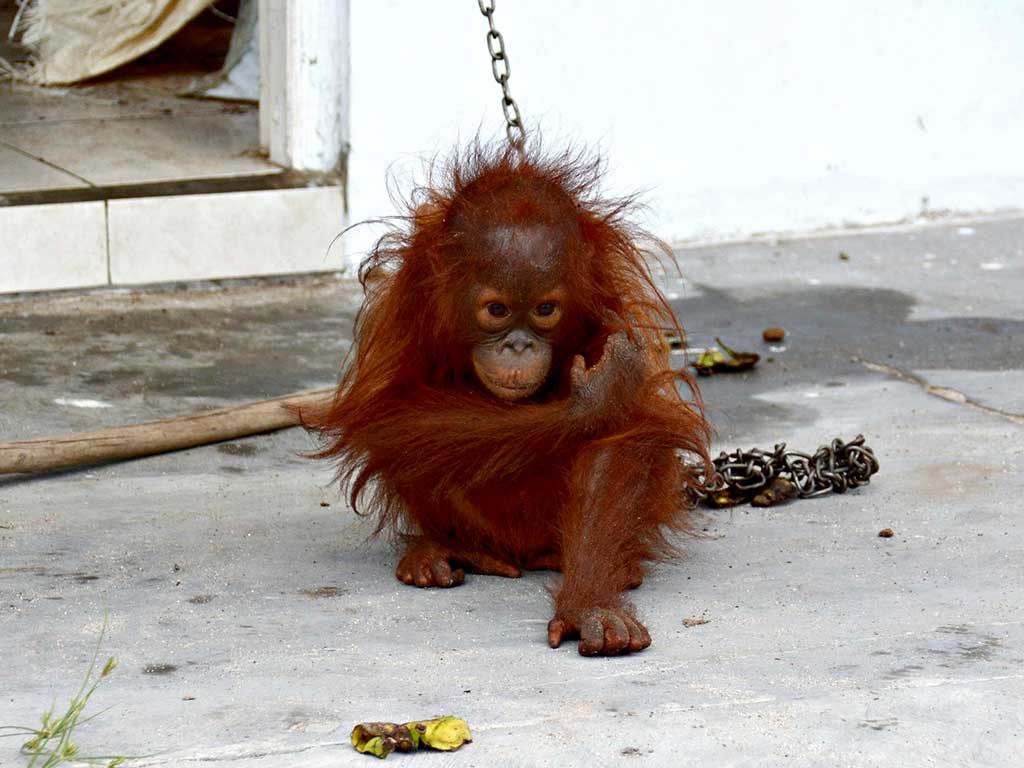 Save the Orangutan support the world's largest rehabilitation center, where young rescued orangutans are receiving treatment and care, until they can be released back into the nature. Currently around 500 orangutans are receiving help, and you support our work. Adopt an orphaned orangutan here >>
---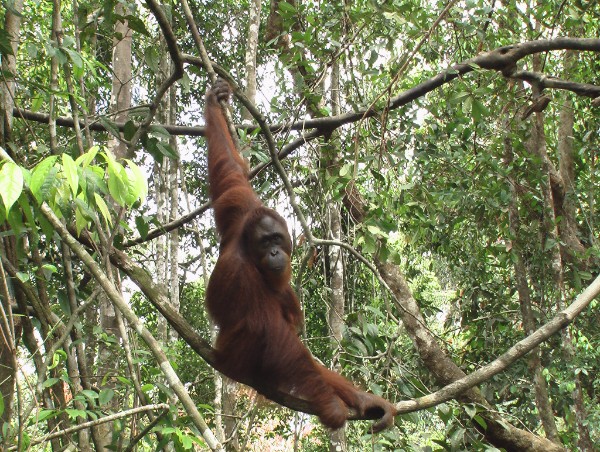 More than 300 rehabilitated orangutans have been released into the rainforest with the help of Save the Orangutan since 2012. Read about our rehabilitation work here >>