Thank you for making a difference for the orangutan
We are deeply grateful for your help, along with help from more than 15,000 supporters, to Borneo's orangutans. They need a voice, if they are still to have a home in Borneo in the future. That voice is ours to give them together, and together we can ensure, that future generations will also be able to experience wild orangutans living in Borneo.
2016 became the year, when Borneo's orangutan was declared critically endangered because of deforestation and poachers, who capture orangutans and sell them illegally. Fortunately, we know that our work makes a difference for the orangutans every day. Both right now, and in the long run.
In 2016 alone, more than 50 rehabilitated orangutans were reintroduced to a secure area of rainforest. Here they can live in safety and be part of establishing a new population of wild orangutans. In addition, in 2016 we have saved more than 30 baby orangutans and planted 11,000 trees. Thanks to the help from Save the Orangutans' contributors, the trees will one day become the homes of wild orangutans, and the orangutans will one day return to a life in the rainforest, where they belong.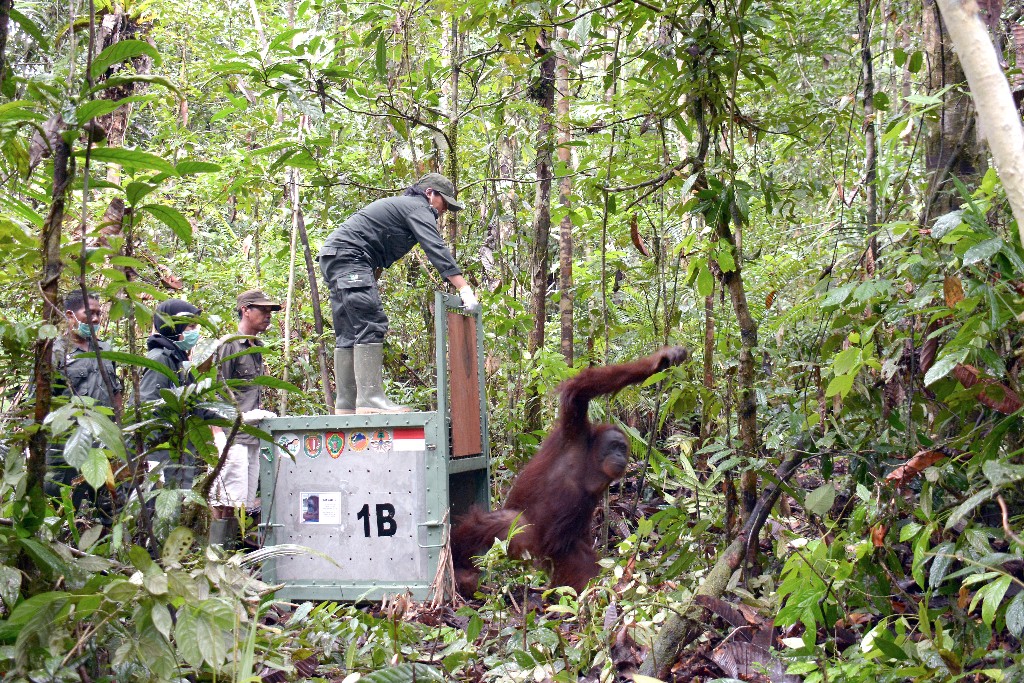 We have an exciting year ahead of us
In 2016 we laid the foundation for an exciting 2017. A new island to Nyaru Mentengs Island-university has been secured. The island is covered in lush rainforest and hundreds of orangutans will in the years to come go through the final stage of their rehabilitation programme – thanks to your help. Furthermore, 2016 was also the year where we secured a new area of rainforest with enough space for hundreds of reintroduced orangutans. Combined, this will hopefully ensure, that we will have plenty to be happy about in 2017.
Therefore, we at Save The Orangutan would like to say thank you from the bottom of our hearts. Our hearts beat for the orangutans, and your loyal support along with many others, tells us, that we will achieve our goals. There will be a world for orangutans in the future!
Thank you for being part of making a difference for the orangutan!
We look forward to keeping you updated on the orangutans' situation throughout the year.
Sincerely
The Secretariat of Save the Orangutan
---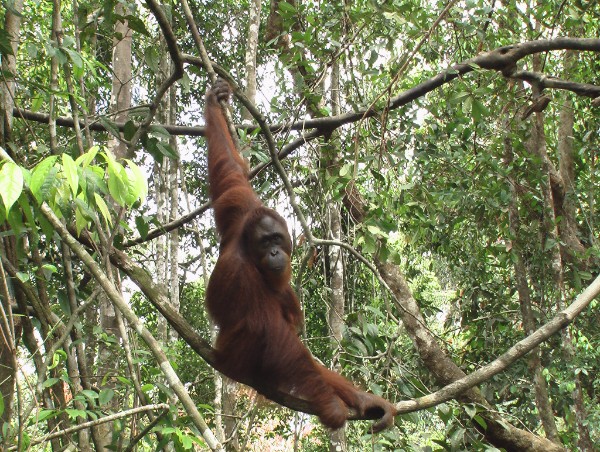 More than 250 rehabilitated orangutans have been released into the rainforest with the help of Save the Orangutan since 2012. Read about our rehabilitation work here >>