Small baby orangutan saved
An abandoned and starving two-year old baby orangutan was found near a gold mine in the central part of Indonesian Borneo at the end of August. Fortunately, the person who found him immediately contacted Nyaru Menteng's rescue team, who could take him to the rehabilitation center.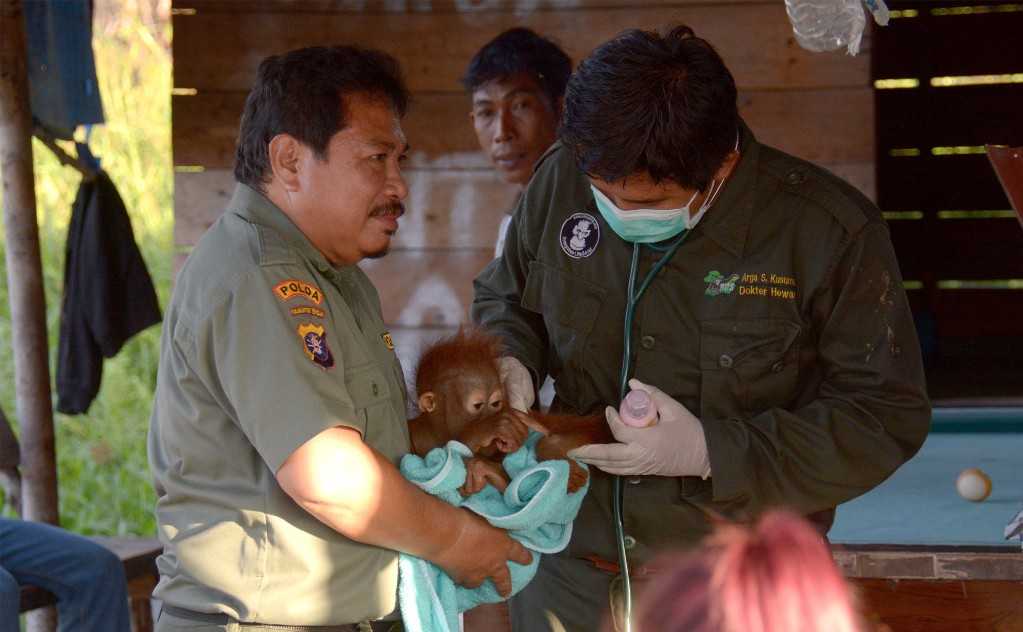 On August 27th, a gold miner discovered something unusual on his way to his mine. A small baby orangutan sat alone by the path and was very scared. It was clear to the gold digger that the orangutan had lost his mother a short while ago, so he immediately contacted the local authorities who contacted Nyaru Menteng.
The mother was probably killed by humans
When the rescue team arrived, they could see that the little baby was exhausted and weak and it had an injury on its left arm. After further examinations at Nyaru Menteng, they could see that it had a fracture on its left wrist, which was probably caused by a sharp object. Thus, they could unfortunately conclude that people had probably killed its mother and injured it in the action.
Unfortunately, this is not an unusual phenomenon, as some locals consider orangutans to be pests and they kill them if they move on to their land. An act that is illegal, but nevertheless occurs.
Fortunately, we can help the baby orangutan
A baby orangutan is deeply dependent on the mother for the first 6-8 years of its life as it needs to learn to survive in the rainforest. If he had not been found, he would have died. On arrival at Nyaru Menteng he weighed only 4.4 kilograms, and initially the staff will focus on making him feel safe and making him eat.
When this critical period is over, he will become part of the nursery where orangutans aged 0-3 are taken care of and take their first step in the rehabilitation programme. He will be one of the first orangutans to live in the new baby house - read more about it here >>
You can help small orphaned orangutans like him by adopting an orangutan and follow it back to life in the rainforest. Adopt an orangutan here >>
---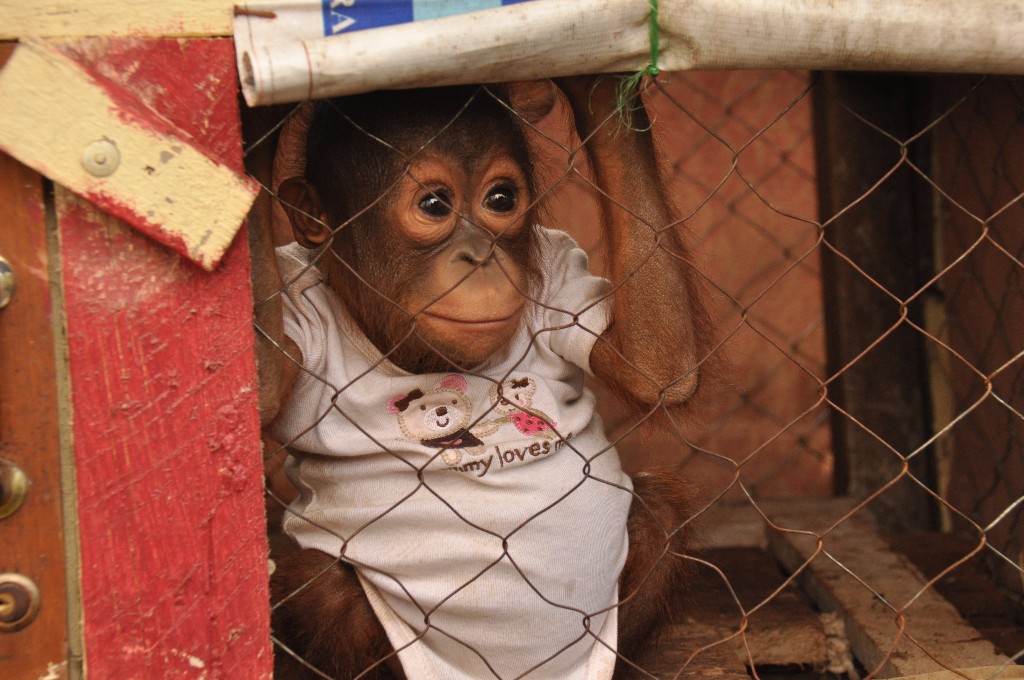 Illegal wildlife trade
Every year 200 to 500 orangutans are sold on the illegal market for pets. Unfortunately, our experience shows, that four to five times as many die during – or shortly after – the capture as the baby orangutans are deeply dependent on their mother and they may have difficulties getting over the loss of their mother.