Nearly 30.000 new trees planted on Borneo
Thanks to our SOS Borneo partner's support, close to 30.000 seedlings have been planted in Mawas during the last three months of 2016. The seedlings are now growing in the peat soil and will one day be a safe home for hundreds of endangered species.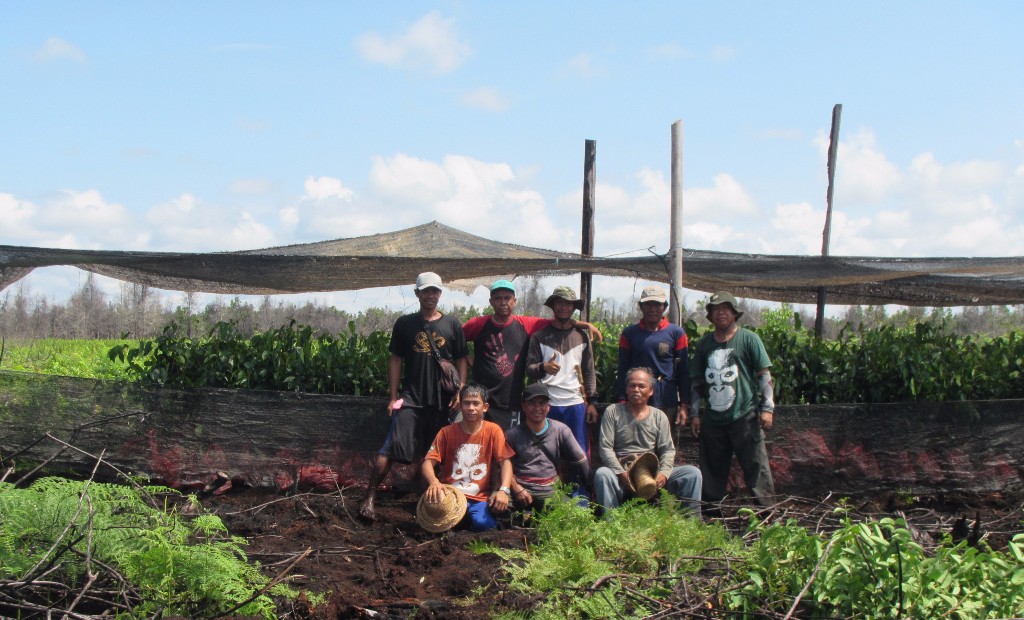 The last three months of 2016 had perfect conditions for planting new trees on Borneo, and with our partners support – BOS Mawas – we have taken advantage of these conditions to plant 28.886 seedlings in Mawas which covers an area of 26 hectares. During the first two years of the SOS Borneo programme, more than 40.000 seedlings have thus been planted and new rainforest is growing in a 36 hectares (around 50 football fields) large area thanks to our supporters.
The trees benefits the local communities
The seedlings are planted with help from local communities that gather and grow seeds from different trees found in the nearby rainforest. The seedlings origins from 12 different species and around 54 per cent of the planted trees are fruit trees that will make the forest attractive to the 3.000 wild orangutans that live in the nearby areas. The rest of the trees are fast growing species that can help create optimal conditions for a forest with a large biodiversity.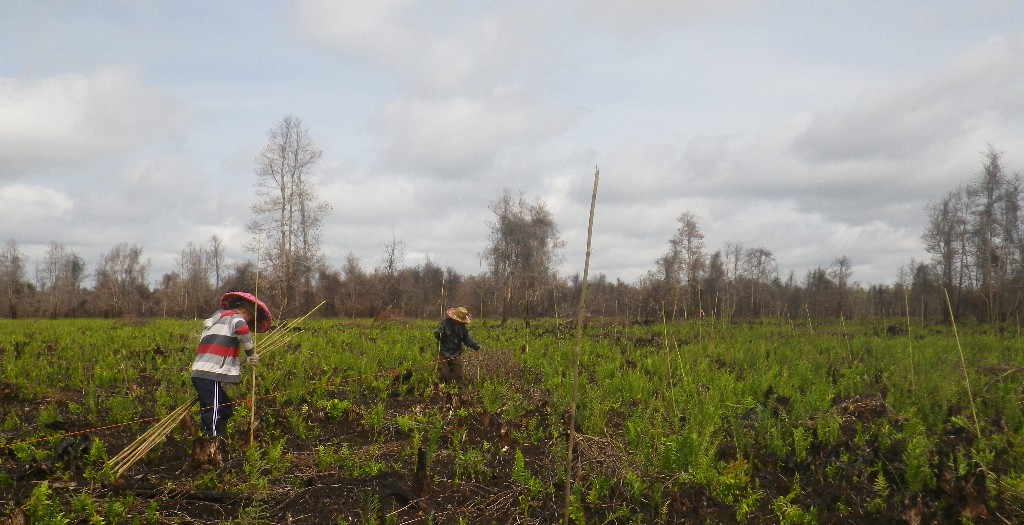 Before being planted in Mawas, the seedlings are growing six months in five different nurseries. The nurseries are run by the local communities and they have received training in gathering and growing the seedlings. When the seedlings are 30 cm. high they are transported to Mawas by a small boat and planted in an area where the water level in the peat soil is restored and ready to support the trees. The seedlings are planted with a three-meter gap between them and every month, the local communities are checking if the seedlings have the right conditions to grow, so the are once again can be a rainforest.
You can read more about how Save the Orangutan work to restore the destroyed parts of the rainforest in Mawas
here >>
Thanks for your support to Borneo's rainforest and the thousands of species that depends on it.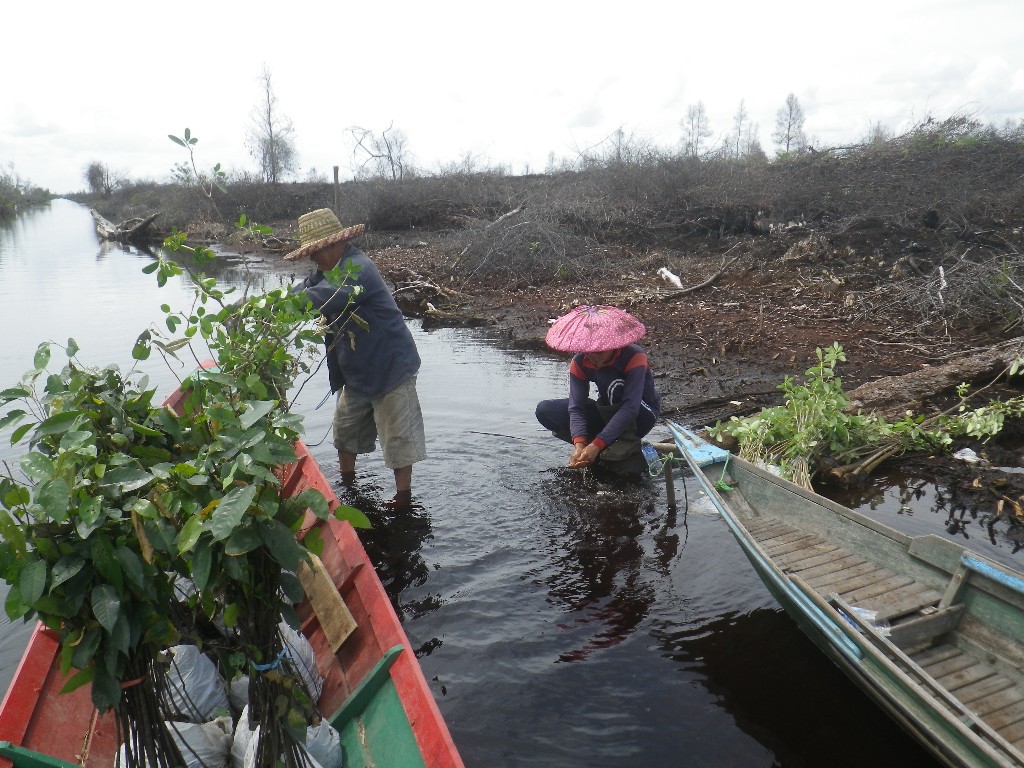 ---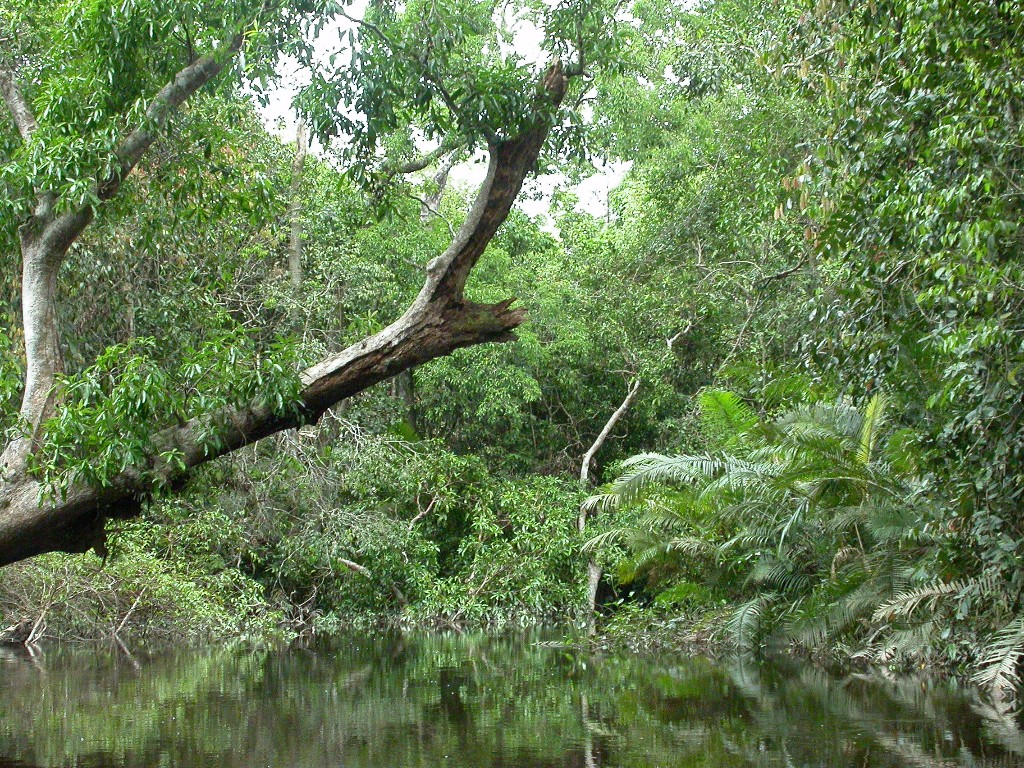 Did you know that by supporting SOS Borneo, you are not only securing more rainforest and saving orangutan habitat? Many of the forest areas that SOS Borneo focus on is in peatlands, which contains up to 20 times more CO2, than normal rainforests! Read more about peatland here >>