Lone Dröscher Nielsen in The Conversation
Do not miss The Conversation between these two remarkable women: Danish wildlife conservationist Lone Dröscher Nielsen and primatologist Emily Otali.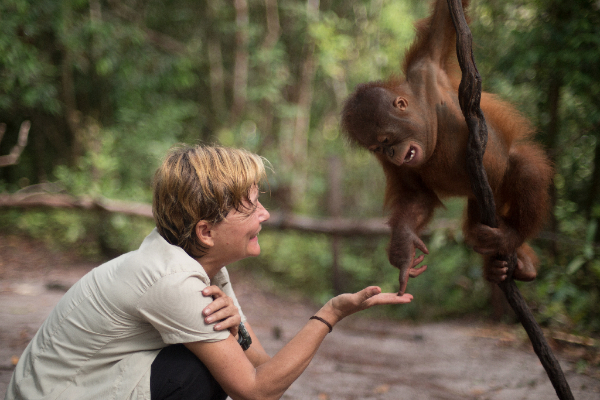 LIVING WITH APES IN THE WILD: Lone Nielsen and Emily Otali
Lone Dröscher Nielsen, founder of the world's largest rehabilitation center for orangutans, meets primatologist Emily Otali in "The Conversation" on BBC World Service. Lone has worked with orangutans for more than twenty years on Borneo whereas Emily observes chimapanzees in Uganda. In "The Conversation" these two remarkable women tell us about their dedication, their favourite animals and how to raise a child in the jungle.