12 rehabilitated orangutans have been released
In cooperation with our Indonesian partner, BOS Foundation, Save the Orangutan has released 12 orangutans who had completed Nyaru Menteng's rehabilitation programme. Among the released orangutans were a rescued orangutan from Thailand.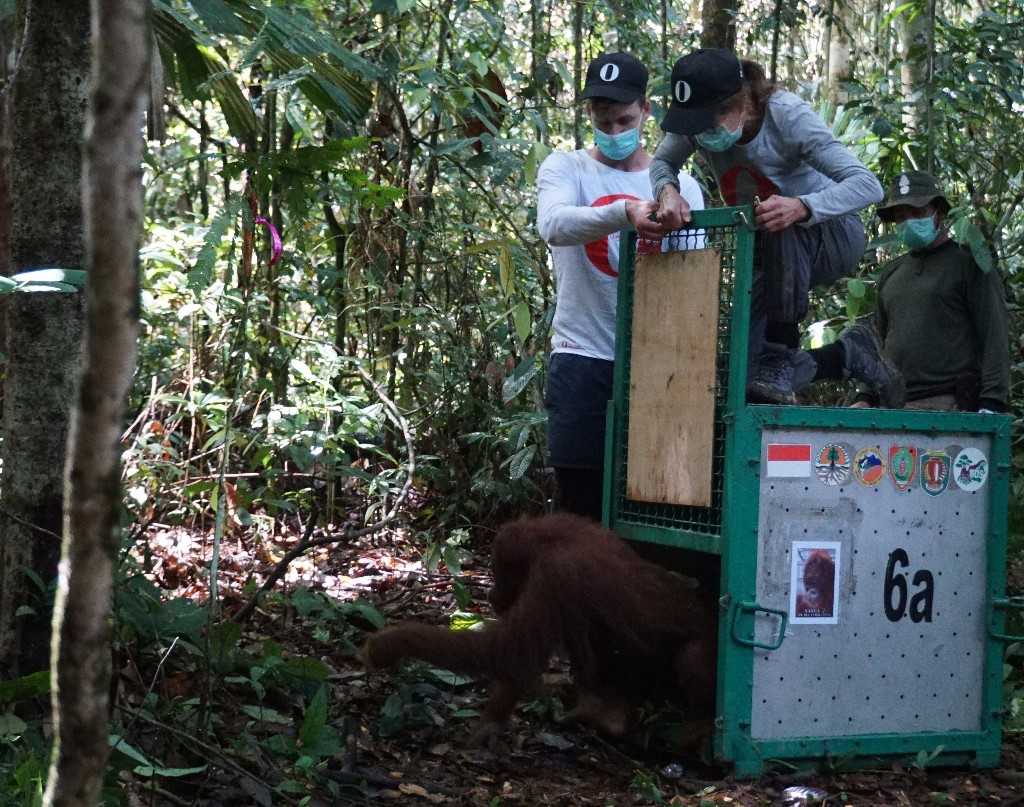 Eight females and four males can now enjoy the freedom of Bukit Baka Bukit Raya National Park's lush rainforest after they have completed a comprehensive rehabilitation programme at Nyaru Menteng. However, before the orangutans were released, they had to be transported to the National Park by car and boat, and it was a journey that lasted more than 20 hours.
Save the Orangutan's Director Hanne Gürtler was with the orangutans during their trip to the national park and it was amazing to experience the carefully organized work to transport the orangutans into the rainforest on first hand.
"It is a huge logistical challenge to ship 12 orangutans to the deserted rainforest area. But the team is very professional, and I am very impressed with the ease with which they managed to do it all while keeping an eye on the welfare of the orangutans throughout the course," she explains after the release.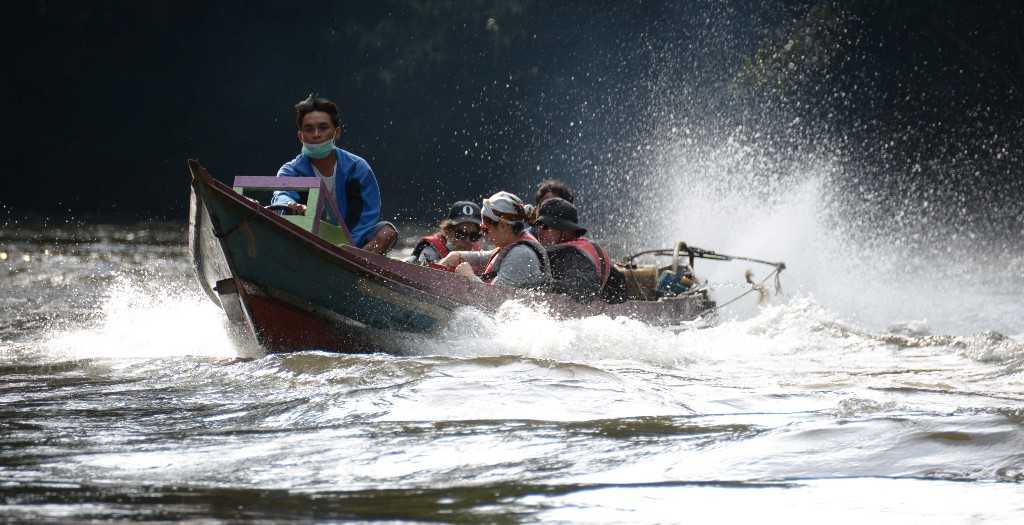 One of the orangutans was rescued in Thailand
In 2006, the orangutan Nanga, was flown to Nyaru Menteng along with 47 other orangutans, all of whom had been rescued from sad fates in Thailand. In 2009 she was ready to move to the Island University where she soon became pregnant and gave birth to a male on May 20th, 2010. Unfortunately, she was not ready to take care of the baby orangutan, even though the caretakers tried to unite the two, but as soon as the baby began to whine, Nanga pulled away from him. Therefore, the caretakers finally decided to separate the two and let the baby orangutan begin the rehabilitation programme alone, and he has since then made great progress and developed well.
On Friday, November 10th 2017, the now 17-year-old Nanga could finally return to life in the rainforest, and it was Hanne Gürtler who was allowed to open the cage and release her into the rainforest.
"It was very touching to be allowed to remove the last barrier that stood between her and a life in the rainforest. She has been through so much, but thanks to our donors and our partners' efforts, she can now enjoy the freedom of the rainforest," Hanne explains about the experience.
The subsequent monitoring of Nanga and the other released orangutans shows that they have been seen eating several different fruits and plants.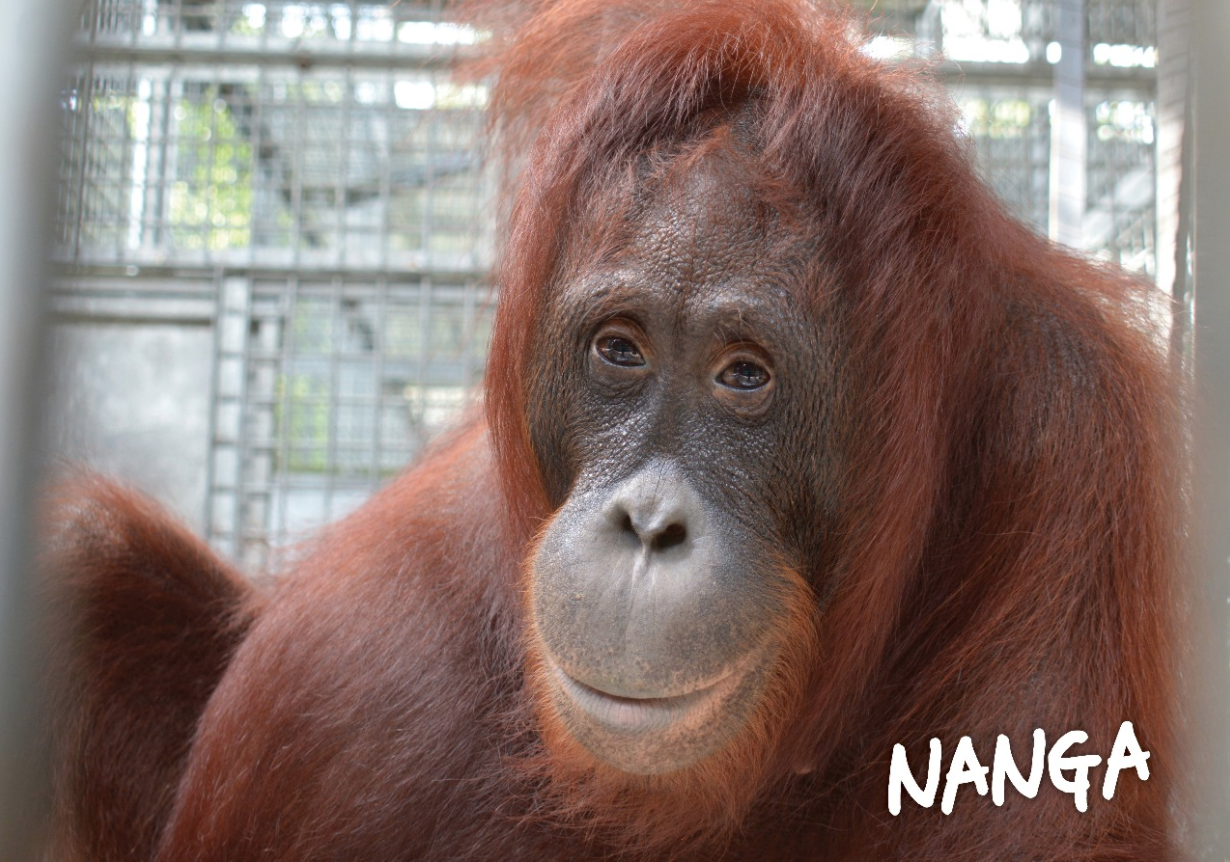 Over 300 released orangutans
With the release of the 12 orangutans, 71 orangutans in the Bukit Baka Bukit Raya National Park have been released during the last year alone. Since the first orangutan from Nyaru Menteng was released in 2012, 312 orangutans have been released in three different protected rainforest areas.
You can support the work of saving, rehabilitating and releasing orangutans by adopting an orphan orangutan from Nyaru Menteng. Read more here >>
---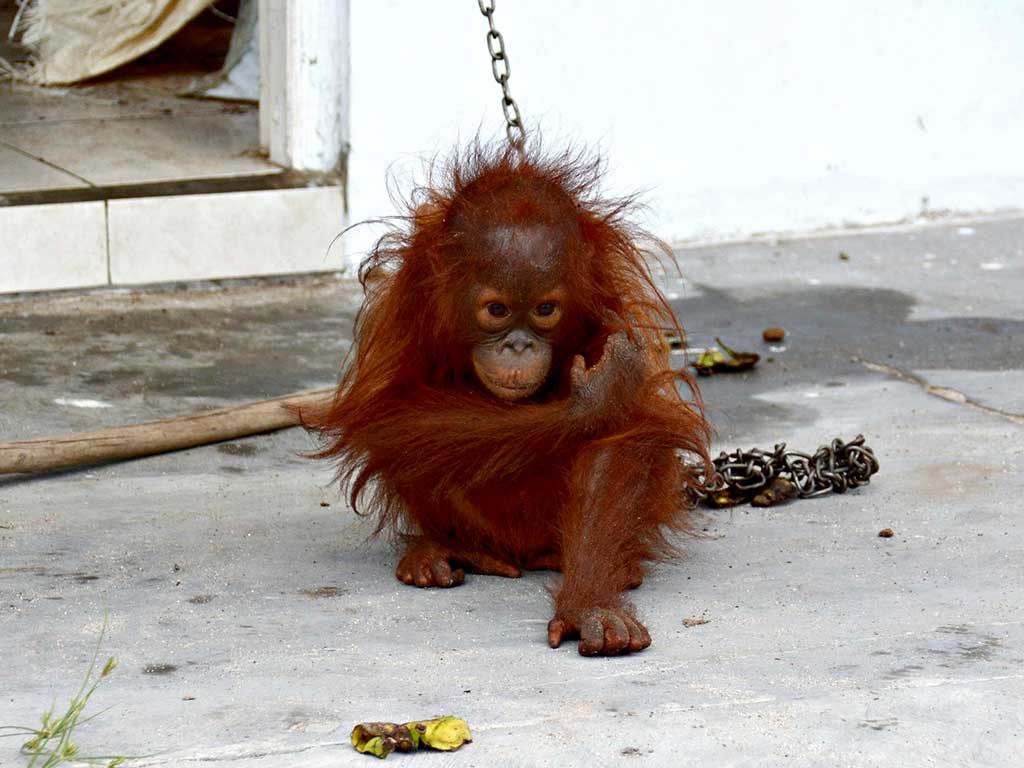 Save the Orangutan support the world's largest rehabilitation center, where young rescued orangutans are receiving treatment and care, until they can be released back into the nature. Currently around 500 orangutans are receiving help, and you support our work. Adopt an orphaned orangutan here >>
---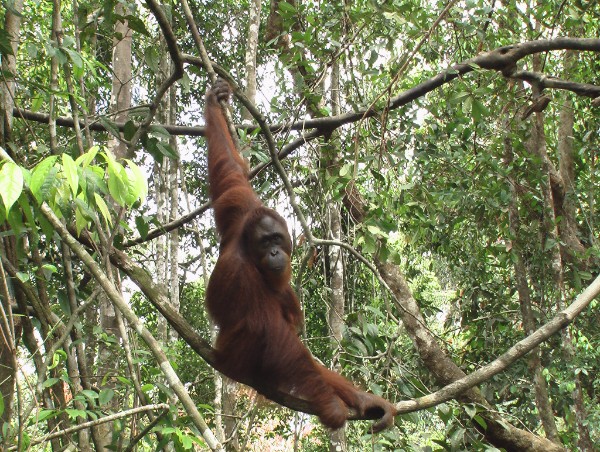 More than 300 rehabilitated orangutans have been released into the rainforest with the help of Save the Orangutan since 2012. Read about our rehabilitation work here >>