Save the Orangutan is together with our partner, BOSF, replanting former rainforest areas, since the rainforest on Borneo is disappearing with alarming speed. During the last decade a rainforest area comparable to half of England has been deforested.
It is therefore not enough only to work with saving the existing rainforest areas on Borneo. The rainforest needs also to be replanted, when good possibilities occur.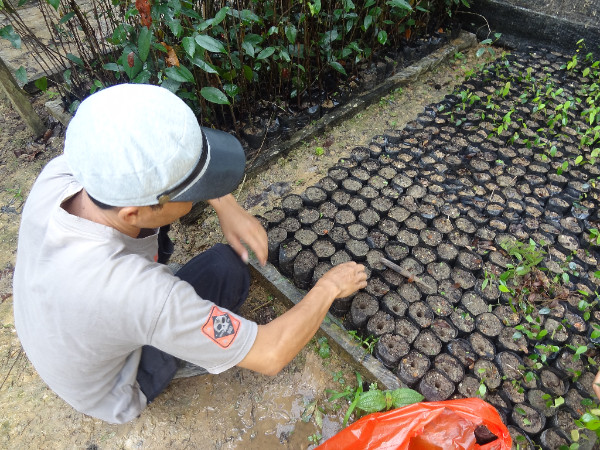 Where do we work?
Rantau Upak is the area that Save the Orangutan is focusing on right now. It is a 1.000 ha area in the Southeastern part of Borneo and the area has experienced a lot of illegal logging, drainage and forest fires. Furthermore, the forest has several places been cut completely down due to a failed rice-project supported by Indonesia's government in the 1990's and the natural ecosystem, which includes wild orangutans, is barely surviving.
In 2003, Save the Orangutan, in collaboration with BOSF, succeeded in achieving permanent protected status for the area. Furthermore, BOSF made an agreement with the provincial government, that gives the organization the responsibility of reestablishing and protecting the nature in the area.
How do we replant the forest?
The first thing we did was to start cooperate with four small villages in the area. By establishing plant nurseries in the villages and get locals to gather indigenous plants and seeds, they have gotten an ownership and interest in the project and created sustainable jobs in the villages.
Secondly we started blocking some drainage channels build to lead the water out of the area and into now non-existing rice fields. By blocking these, we are making sure, that the area's natural appearance is restored and the waterlevels are suited for the new indiginous trees that we are planting.
Save the Orangutan estimates, that during the next four or five years, we will be planting around 110.000 trees in the area. The trees are being deliberately chosen so there is a good mix of indigenous and orangutan friendly trees, like fruit trees, so wild orangutans once again can live in the area. All trees are planted with three meters of space in between and the locals will be taking care of the trees the first years.
How can you help?
The program depends entirely on your support. Without your help, we cannot maintain and expand our activities in Borneo. By supporting SOS Borneo, you support Save the Orangutan's efforts to preserve and restore Borneo's rainforest.
You can become a SOS Borneo partner and support forest conservation on Borneo by donating GBP 5 a month. Sign up here >>
---
---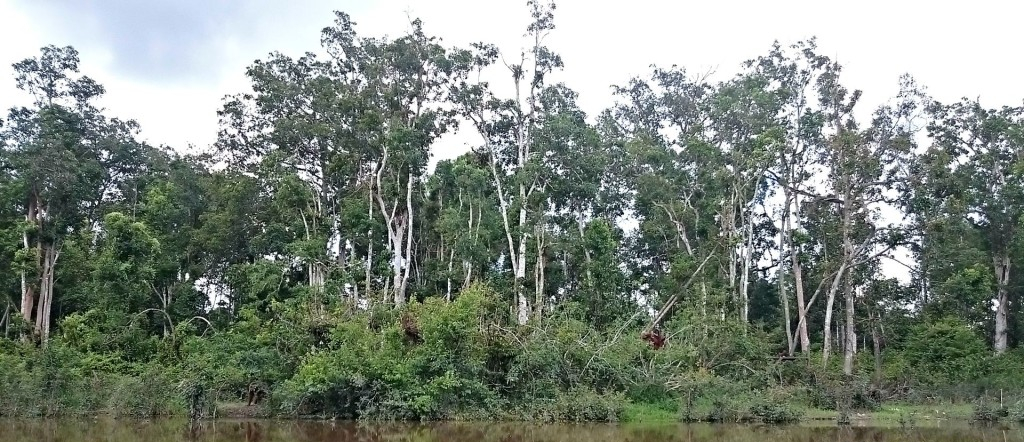 Did you know that when you are supporting SOS Borneo, you are not only planting new trees and saving orangutan habitat? Many of the forestareas that Save the Orangutan work to protect or recreate is peatlands that contains up to 20 times more CO2 than normal rainforest? You are therefore also helping reducing the climate change.