We have received good news from the post-monitoring team in East Kalimantan regarding the four orangutans Komo, Petak, Gino, and Zakir, who were released just a few weeks ago.
As soon as the transport cage is opened and an orangutan steps into freedom in the protected rainforest area, the post-monitoring and data collection on the released orangutan begins.
With two recent releases of a total of 6 orangutans only a few days apart, Save the Orangutan's partner in East Kalimantan has been busy. We have now received updates on the first four orangutans that were released this time round.
Since the 26th of June, Komo, Petak, Gino, and Zakir have been roaming free in the Kehje Sewen forest. And they have all adapted well to their new surroundings.
Four free orangutans
Komo and Petak have both been observed intensely since their release. Petak, the only female out of the four of them, had to collect herself in the treetops the first day before she began to feel at home in her new surroundings.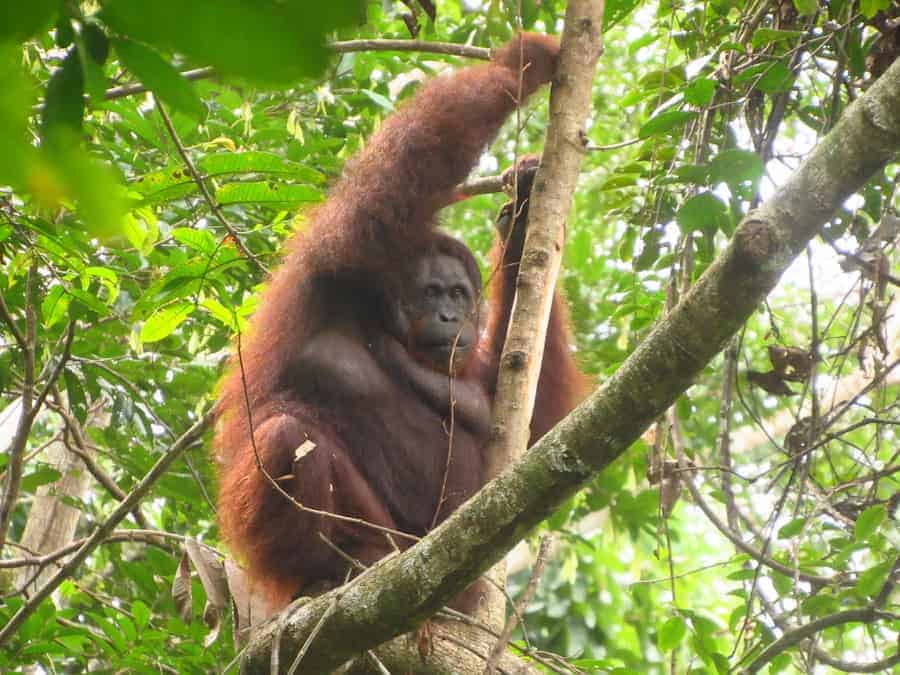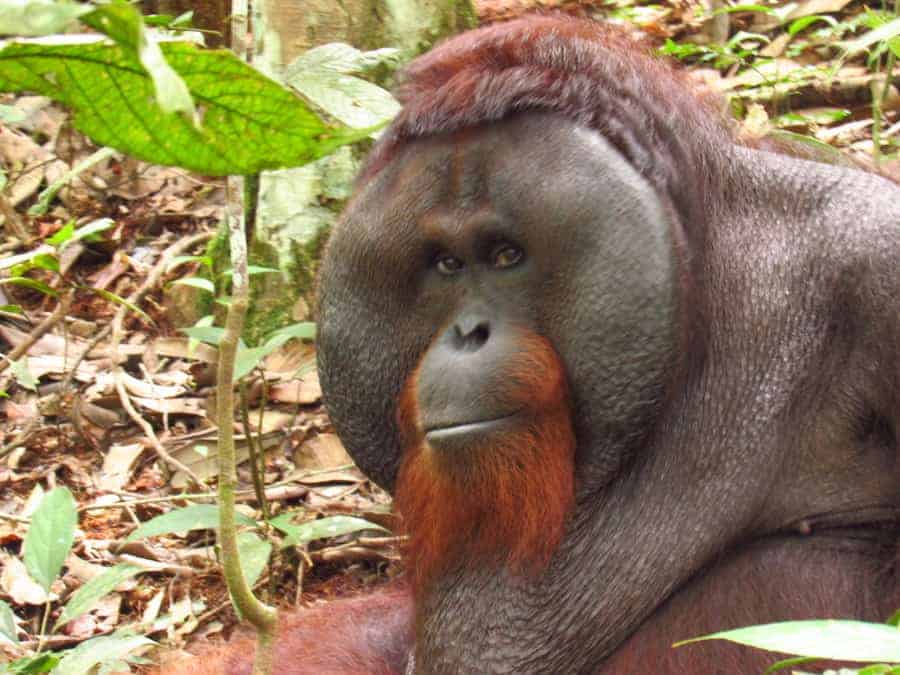 Komo quickly adapted to his new surroundings. Besides a healthy appetite, he also marked his territory with his distinctive long calls. These calls also attract females, and the monitoring team is therefore waiting excitedly to see which female will respond to his calls.
Gino and Zakir could only be monitored in the first couple of days after their release. The two males have travelled into the forest quickly, and the team has not yet been able to localise them again. However, judging by the observations on the first couple of days, it seems Gino and Zakir both enjoy their re-granted freedom thoroughly and have travelled to the heart of the rainforest, out of range of the post-monitoring team's radio transmitters.