For the fourth time this year, Save the Orangutan's partner BOS Foundation has released rehabilitated orangutans to the protected rainforest area of ​​Kehje Sewen in East Kalimantan. This time, it is orangutans Febri, Misri, Riki and Rini that have returned to life in the wild.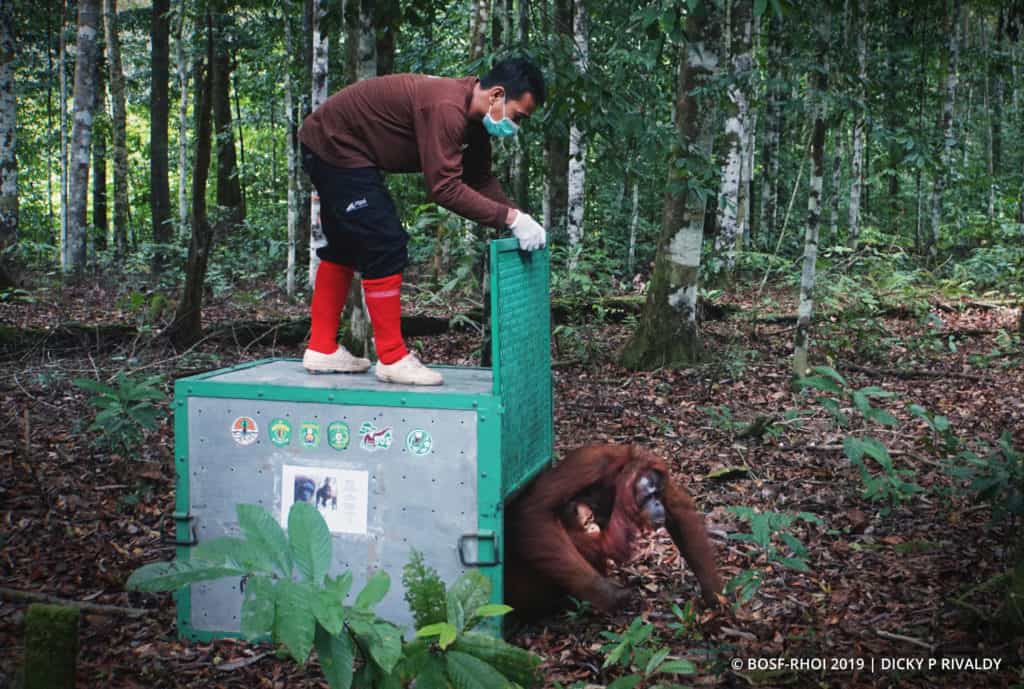 With the release of these four orangutans, Save the Orangutan's partner BOS Foundation has released 24 orangutans in the Kehje Sewen rainforest during 2019. Thus, the total number of released orangutans in this forest area is now 111.
All release areas are carefully selected and monitored to ensure as safe of an environment as possible for the orangutans, as well as making sure that the number of orangutans in the area is in balance with factors such as access to food and space.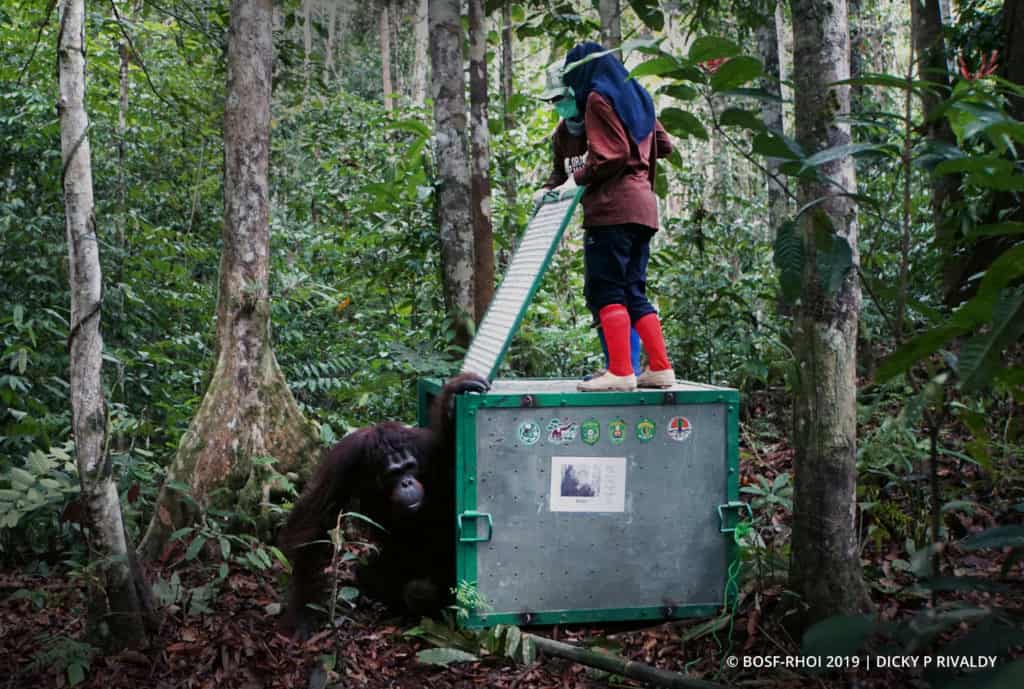 A new life in the rainforest
On the 26th of August the long journey from Samboja Lestari could begin. The trip took almost 17 hours, with continuous stops every two hours to check on the four orangutans.
Orangutan mother Riki and Febri and Rini were released together with the 17-year-old orangutan male Misri.
Mother Riki and her firstborn, Febri, were rescued in 2006 from the entertainment industry in Jakarta. Riki was 13 and Febri was only two years old when they came to the rehabilitation center. Unfortunately, Riki and Febri had been separated at birth, which meant that they had not been able to bond. Therefore, mother and daughter had to be rehabilitated separately, until they now could be reunited.
In 2015, Riki gave birth to her second daughter Rini, who is now 4 years old. Shortly after the birth, Riki and Rini were together moved to a pre-release island. After many years of rehabilitation, the small family is now finally ready for life in the wild.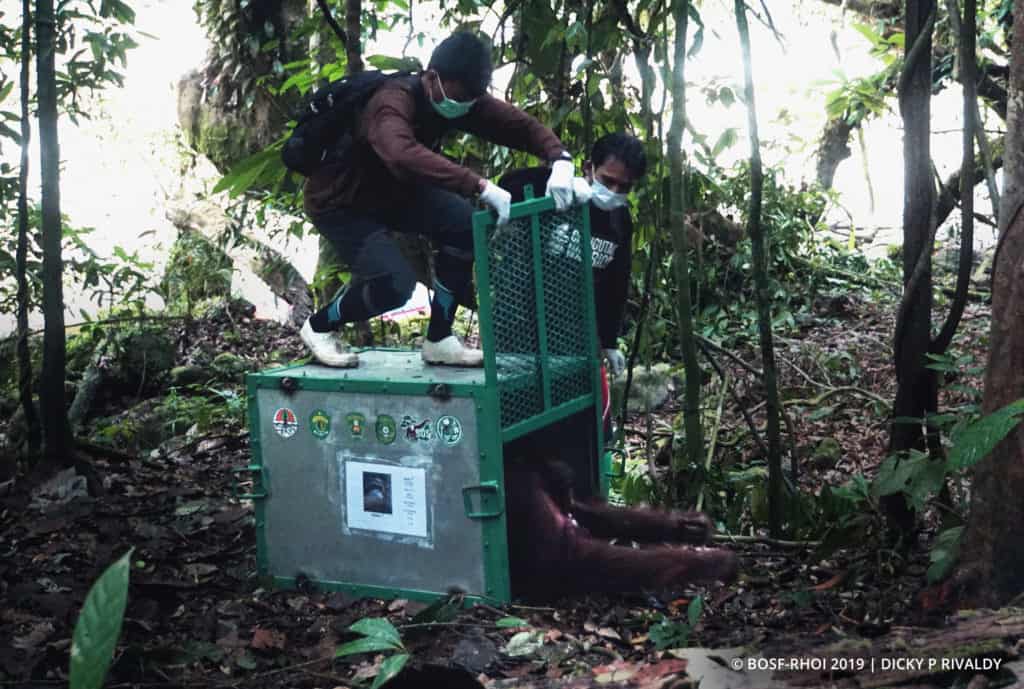 A festive month of August
During the month of August, there have also been several reasons to celebrate.
– During August it's not only Indonesia's Independence Day. For BOS Foundation, this month also means freedom for the orangutans. Not only because every year on August 19 the International Orangutan Day is celebrated, says Dr. Jamartin Sihite and continues:
– This month we want to celebrate with the release of these four orangutans. It is also the 111th orangutan release in the Kehje Sewen forest since the beginning in 2012.
And there will be more. Only one week after the release of Misri,  Riki and her family, the next release is planned in the TNBBBR forest. This time with as many as eight orangutans waiting on their turn to return to freedom. More details about the upcoming release will follow.
Read more about the reintroduction programme and the release process here >>