Since the first release in 2016, a total of 136 orangutans can now call ​​Bukit Baka Bukit Raya National Park ( TNBBBR), a carefully selected and protected rainforest area in central Kalimantan on Borneo,  their home.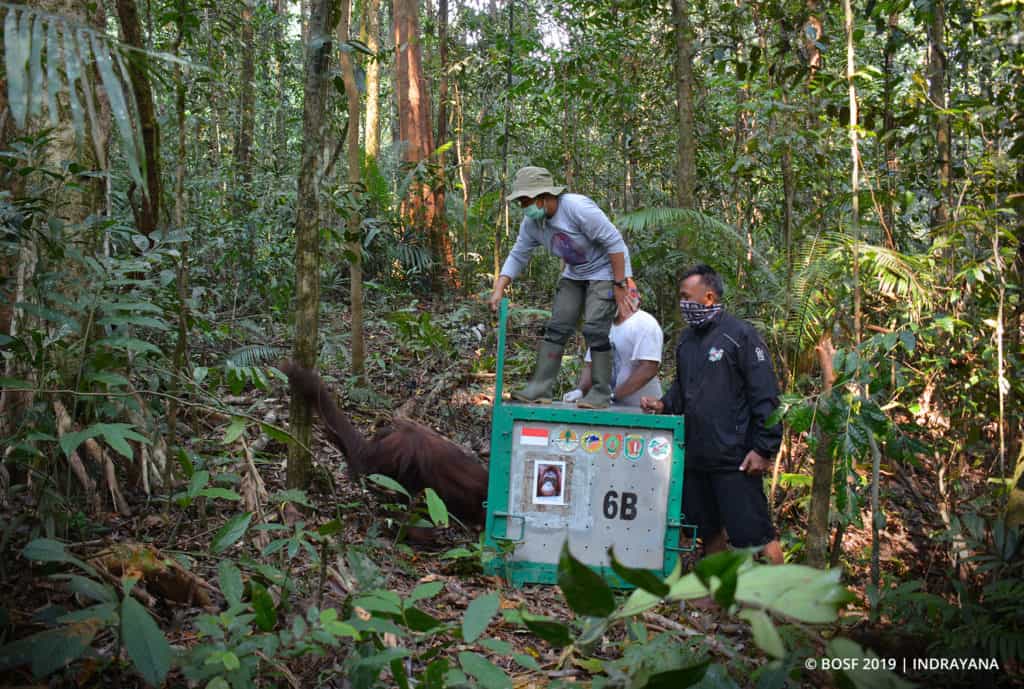 The eight orangutans released in TNBBBR last week included three males, Tom, Toby and Salu, as well as five females, Elly, Dini, Randang, Tarwan and Bungsu. The orangutans were transported on two separate occasions, starting from the rehabilitation center on 3rd of September as well as on the 5th.
Tom, Dini, Toby and Tarwan were the first ones to start their journey, while Salu, Randang, Elly and Bungsu began their journey two days later. Before departure, the orangutans were given sedatives in order to undergo a final health check. As soon as the orangutans were recovered and in their transport cages, it was time to head off. The orangutans were to be released in the newest release area in the TNBBBR forest.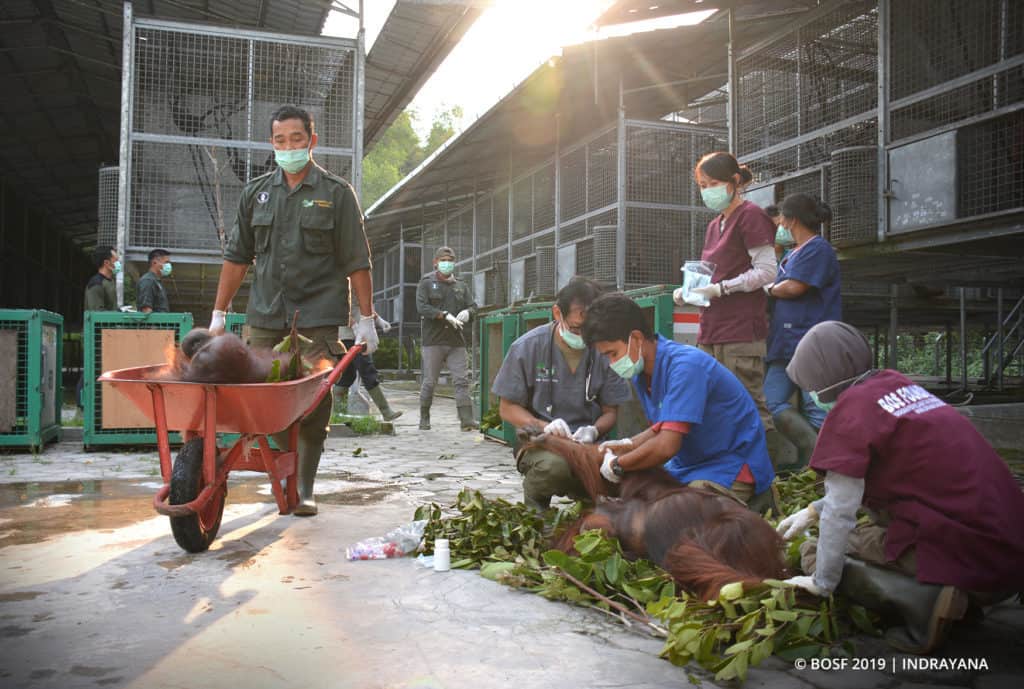 After the 19-hour journey from the rehabilitation center Nyaru Menteng, with regular stops to check on the orangutans, the teams arrived at the predetermined release site and the cages could finally be opened. All the orangutans quickly hurried out of the cages and up into the trees and started to explore their new surroundings. A happy ending to the long journey to freedom. However, this is not the end of the road for these orangutans. Now the real adventure begin for Toby, Dini, Tom, Tarwan, Salu, Elly, Randang and Bungsu.
Below you'll find a video from the release as well as some background information on the eight released orangutans.
Tom
Rescued as only 10 months old in 2004 from a local resident in central Kalimantan. In 2016 he completed forest school and was ready for life on the pre-release island, which he managed well. Tom is now 16 years old and has all the knowledge needed for a life in the wild.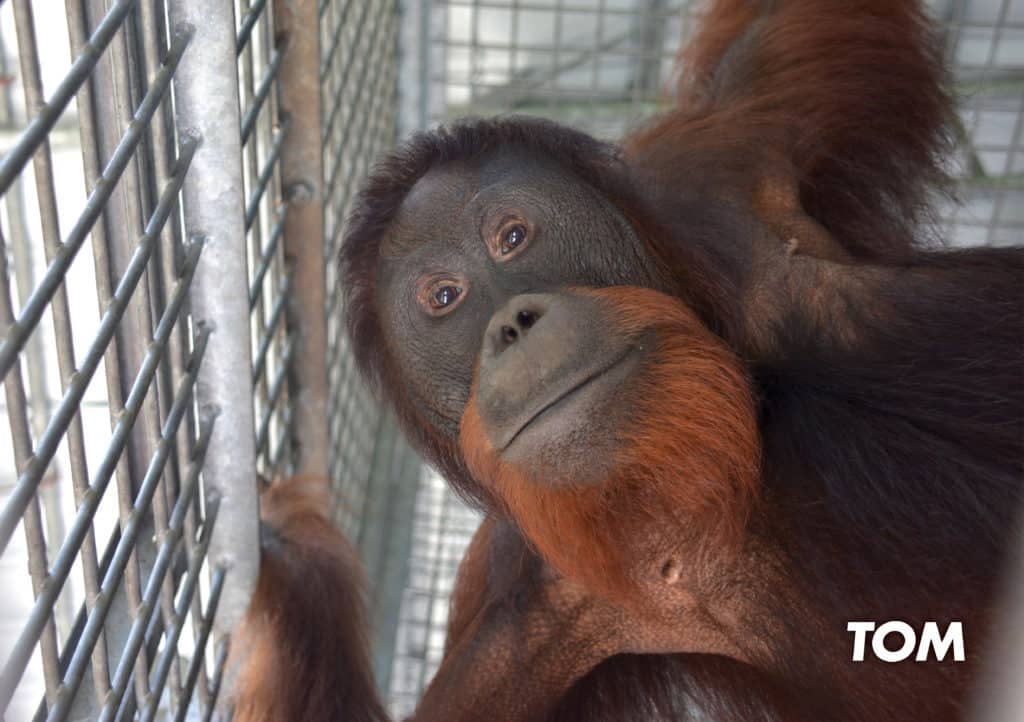 Toby
Rescued in 2012, when he was three years old, from an employee on an palm oil plantation. Toby graduated from forest school in 2017, and began the final phase on the pre-release island Bangamat, and later on Kaja Island. Toby is now 10 years old and ready for his new life!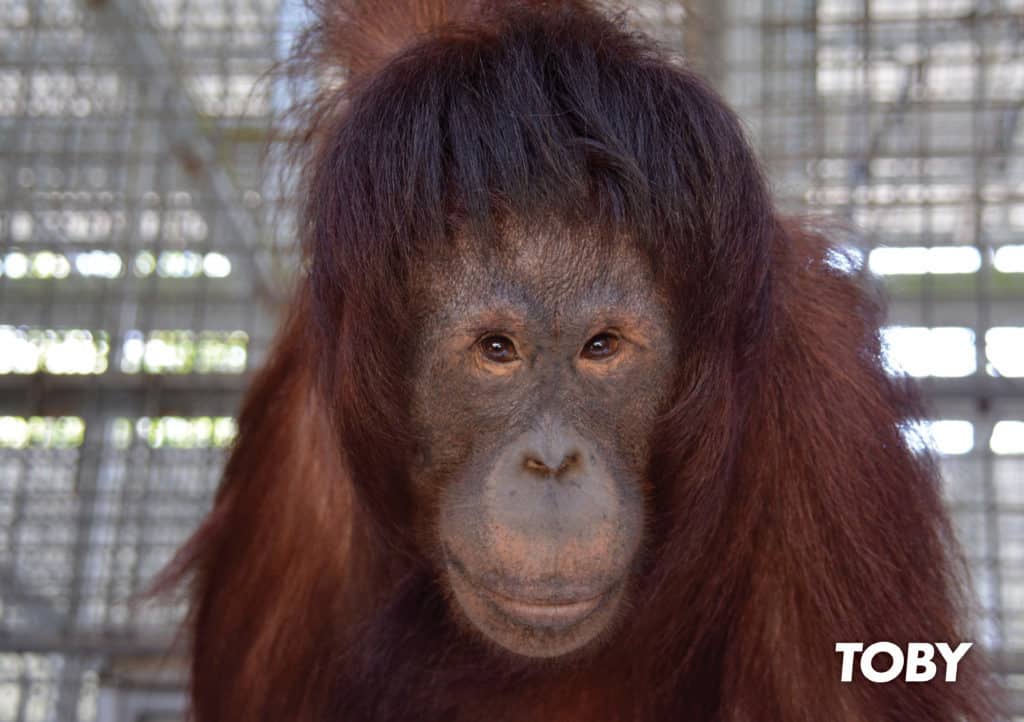 Elly
Came to Nyaru Menteng in 2006 after being held captive by a local resident for 10 days. Elly was three years old when she was rescued and taken to the center. In 2014, Elly disappeared from forest school and was away for three days. She was eventually found with a serious injury on her eye. Elly was rushed to the vet but her eye could not be saved. Despite only one eye and a long rehabilitation process of 13 years, Elly is now more than ready to embark on her new life in the wild.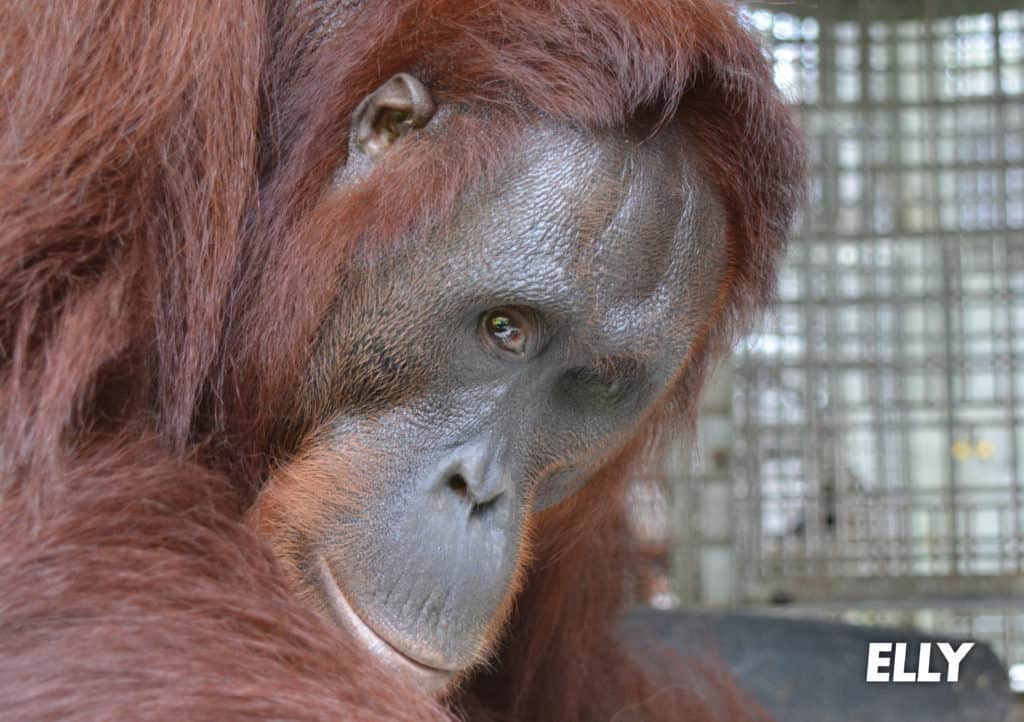 Dini
Rescued from an palm oil plantation when she was four years old in 2010. Dini did well in forest school and became known as the friendly orangutan who gladly socialized with others. In 2017 she was moved out to the pre-release island Kaja and after two years on the island it is now finally time for freedom!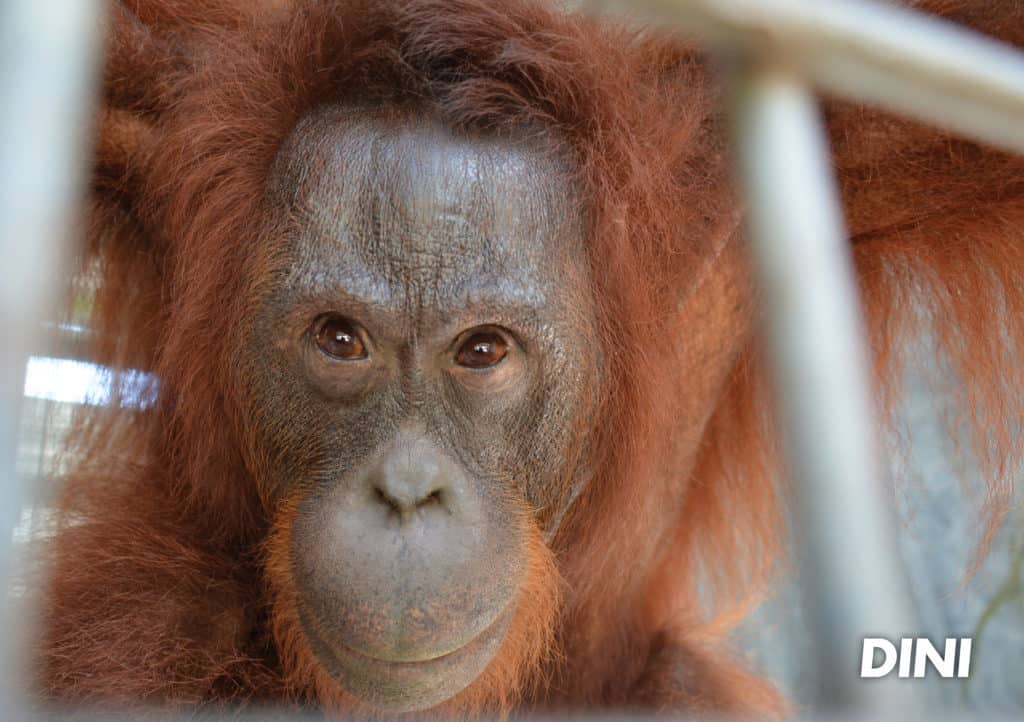 Salu
Rescued from a local resident who had kept him as an illegal pet. Salu had only been given leftover rice and water and was in poor condition when he was rescued in 2005. Salu managed well through both forest school and on the pre-release island and is now finally,  as 17 years old, ready for life in the wild.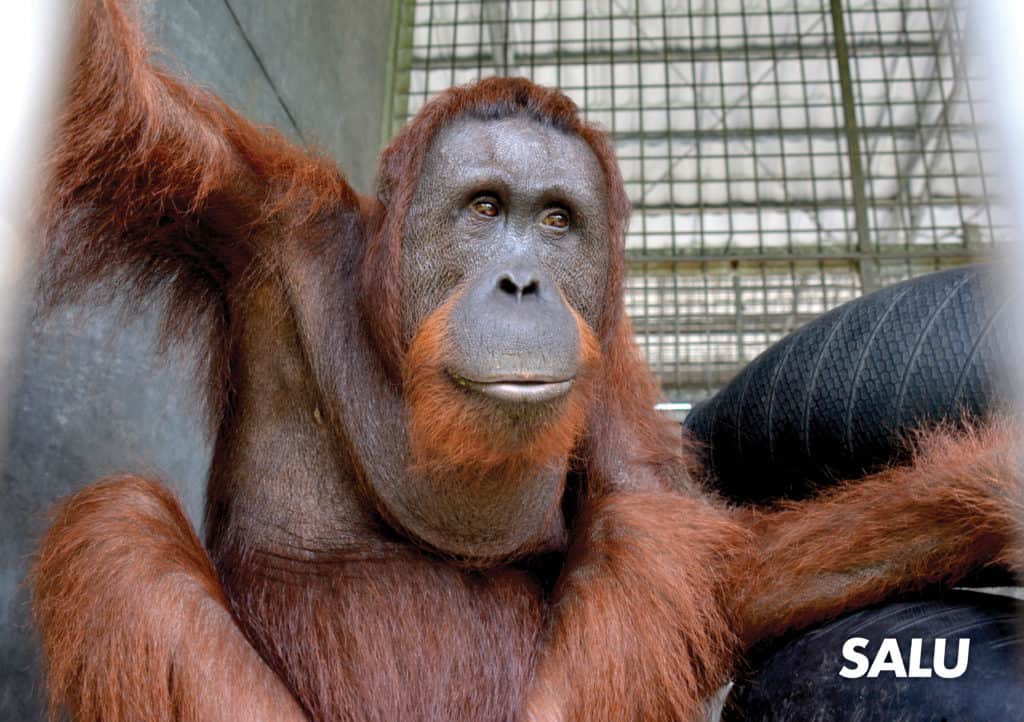 Randang
Randang was only 18 months old in 2007, when he was rescued from a local resident and was brought to the rehabilitation center. Randang is now 14 years old and has succeeded in both forest school and on the pre-release island, all in order to prepare for life in the real rainforest.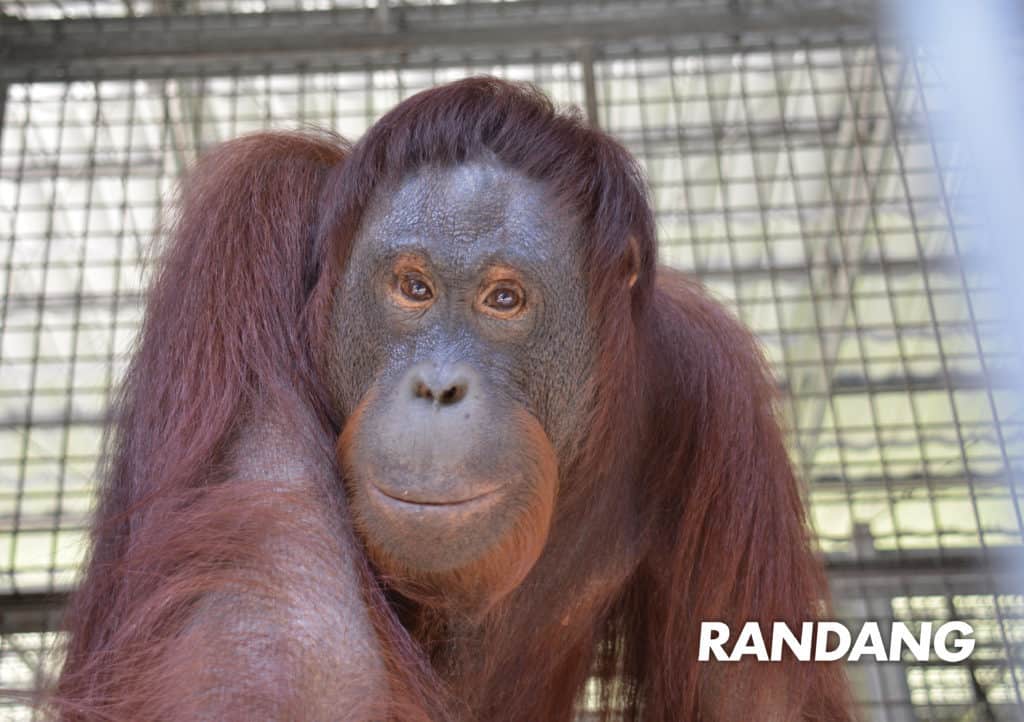 Tarwan
Tarwan was rescued from Thailand in 2006 along with 46 other orangutans. Back then she was 5 years old. Tarwan graduated from forest school and did well at the pre-release island. She preferred to keep to herself, and kept far away from humans. Finally, she is ready for the last journey to freedom!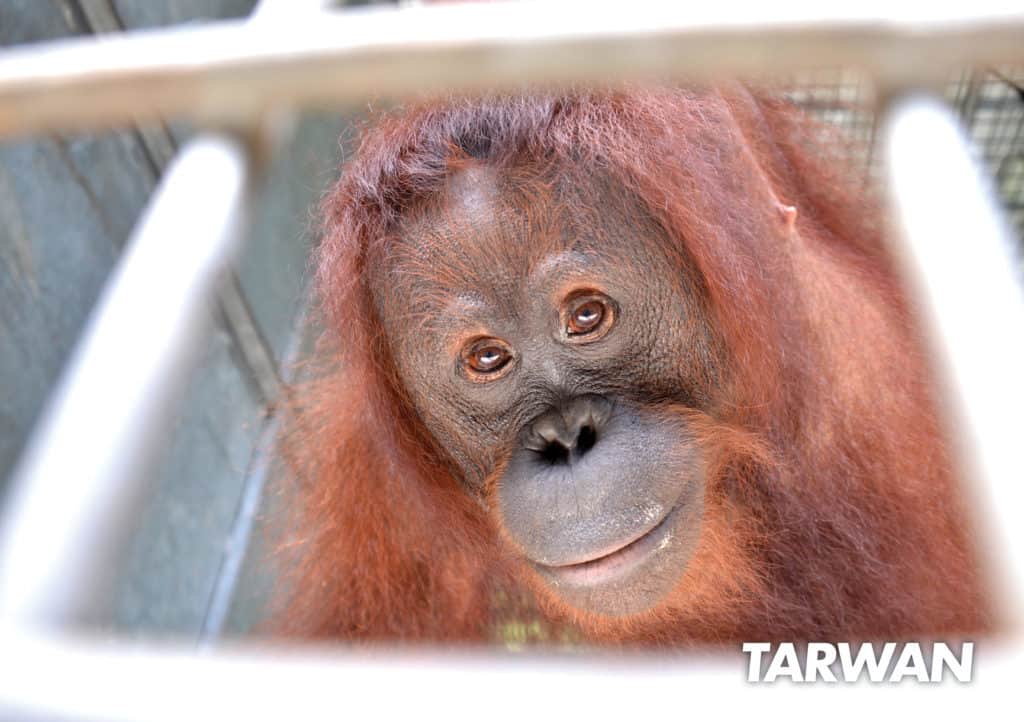 Bungsu
Bungsu was rescued from a local resident in 2008 when she was six years old. She became known as a kind soul who could not care less about the people she came in contact with. She graduated from forest school and managed life on the pre-release island very well. Now she finally gets the reward for her effort!