Kejora was illegally kept as a pet before she was rescued and came to the Nyaru Menteng Rehabilitation Center. Recently, she and nine other orangutans were reintroduced into the rainforest.
It was in 2016 that the 1,5 year old Kejora was rescued from an oil palm plantation where she had been chained to a door. She had lost her mother and subsequently been held captive for six months before a tip led a rescue team to the scene.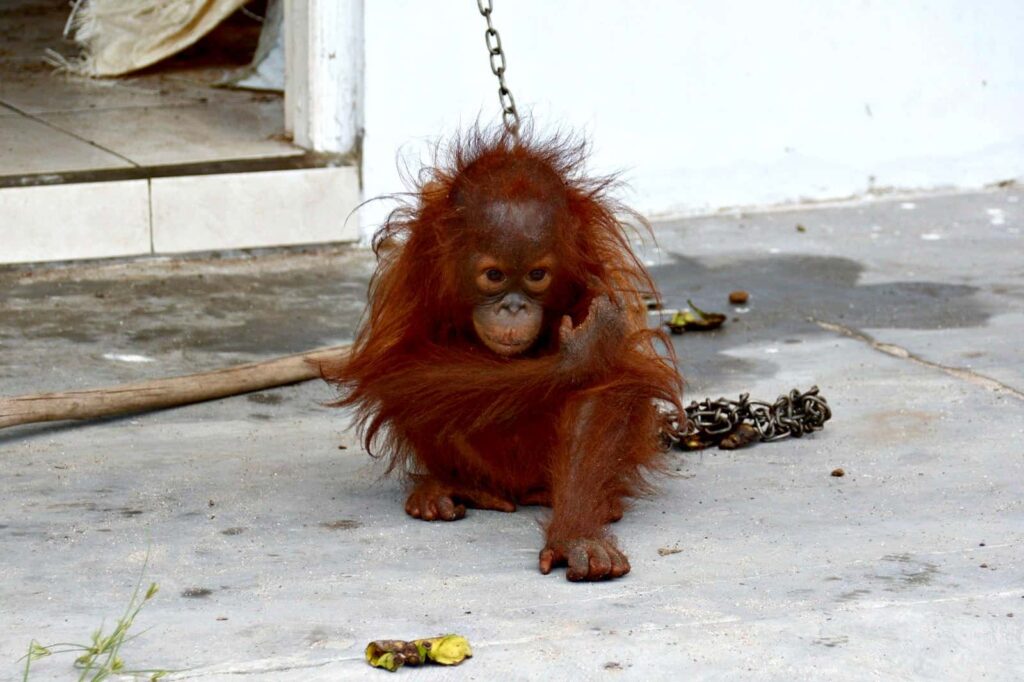 Now, seven years later, she and nine other orangutans have finally been released into the rainforests of Borneo.
All were rescued in different ways and taken to Nyaru Menteng Rehabilitation Center. Here they have gone through the rehabilitation process and, with the help of zookeepers and veterinarians, recovered and learned the skills needed to survive in the wild. Skills their mothers would normally teach them.
Orangutans with tragic stories
Kejora received special attention and media coverage back in 2016, so seeing her regain her freedom is something very special. But all ten orangutans have traumatic experiences in their baggage. Among them is, for example, Lalang, who, together with 46 other orangutans, was brought back to Indonesia from Thailand in 2006. It took 17 years of rehabilitation before she can now fend for herself again.
The other orangutans are Aristo, Svenja, Noni Partono, Yoko, Syahrini, Susanne, Mama Edwan and Edwina.
A successful relocation
The reinstatement took place a few weeks ago in two rounds. The orangutans were released at two different locations in the Bukit Baka Bukit Raya National Park, after a long journey from the rehabilitation centre. Fortunately, the trip went well, and all the orangutans were curious to explore their new surroundings.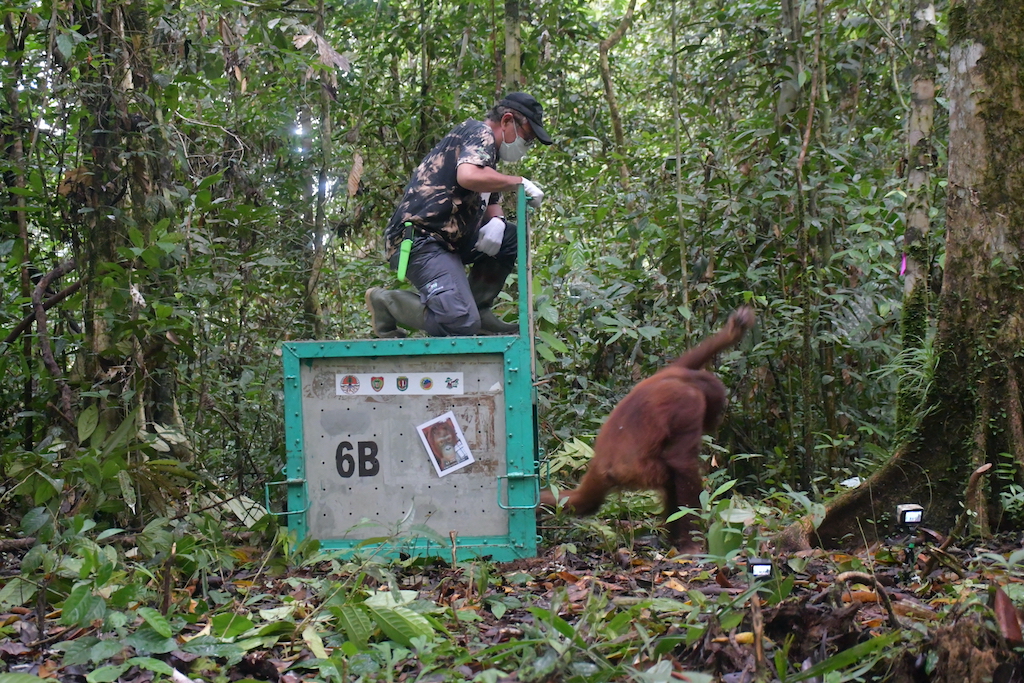 Support us: Adopt an orangutan
"Unfortunately, the rehabilitation center regularly receives baby orangutans who have been kept as pets, or who have been found all alone in cultivated areas near the rainforest. Typically, they have lost their mother and in order to survive, someone needs to take care of them. Therefore, it's amazing when the orangutans, despite their traumatic past, can return to the wild again," says Hanne Gürtler, Secretary General of Save the Orangutan.
The orangutans were re-released by our partner organization BOS Foundation in collaboration with The Central Kalimantan Natural Resources Conservation Agency (BKSDA) and Bukit Baka Bukit Raya National Park Agency (TNBBBR).