Today, the UN Biodiversity Summit COP15 kicked off. New global targets are to be negotiated for the next 10 years of work to reverse the decline of biodiversity.
Global biodiversity is in crisis. Habitat loss, climate change and pollution has led to more than a million species of animals and plants being threatened with extinction.
It is nothing short of a disaster. That is why the UN Biodiversity Conference COP15, which kicked off today, is of great importance. Here, world leaders will set new goals to protect nature and biodiversity for the next decade.
"In recent years focus has primarily been on the climate crisis and UN climate conferences. Although climate action is extremely important, the biodiversity crisis must not be overshadowed by the climate crisis. If we do not act now, we risk losing many species and vital ecosystems, which also have an enormous impact on humans," says Hanne Gürtler, director at Save the Orangutan.
The pandemic has delayed the conference
COP15 has been delayed several times due to the corona pandemic, and for the same reason, the summit has now been split into two phases. The first phase will be held on the 11th – 15th of October, with most participants attending virtually. During the second phase the aim if for the participants to be able to physically meet in China during spring. It is during spring that the final negotiations for the agreement will be held. The October meeting is planned to provide a base for negotiations of the next phase.
Read: 7 reasons why we should take care of the rainforests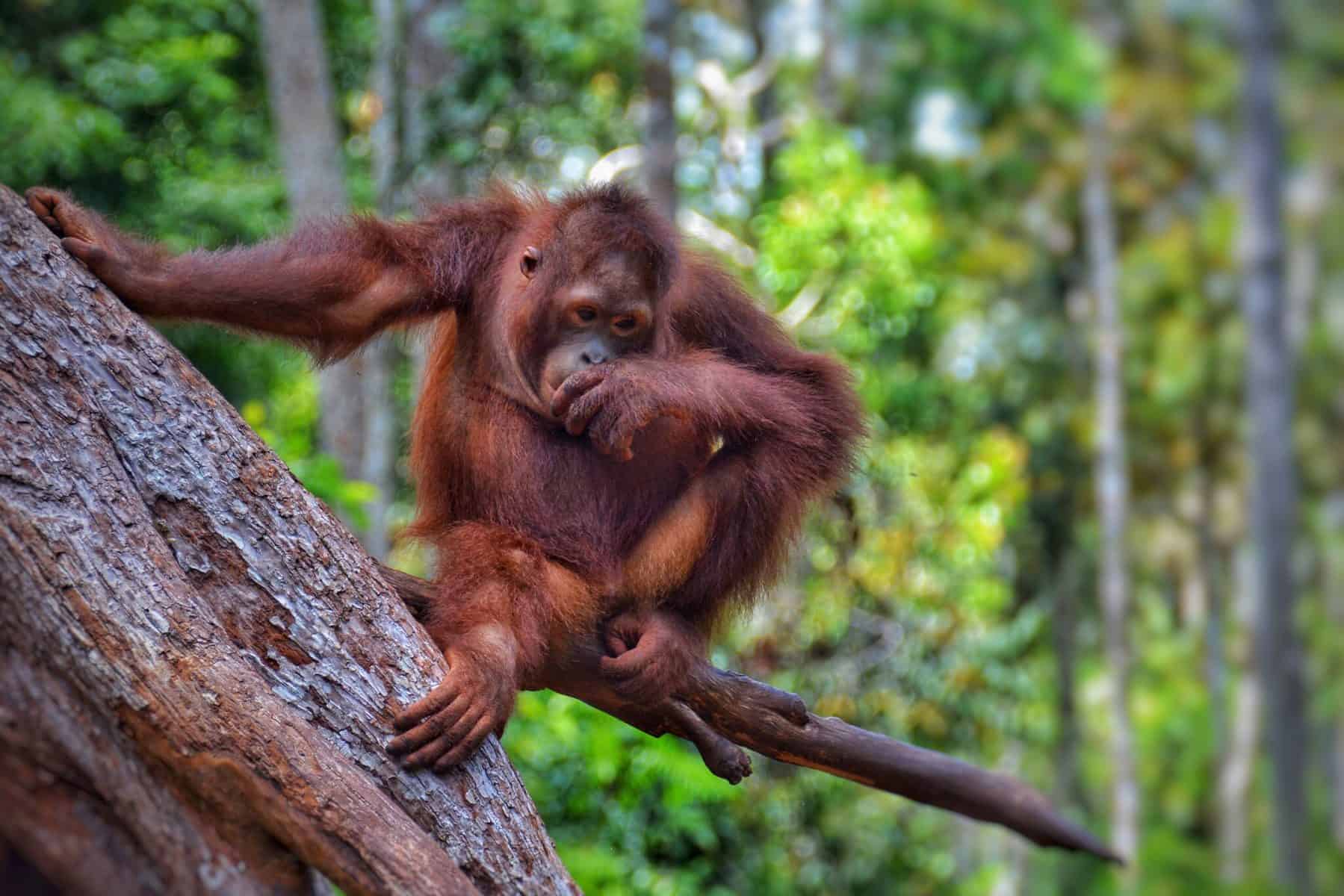 Protect biodiversity hotspots
Hanne Gürtler wants ambitious goals, and appeals for UNEP's ambitions for a closer collaboration with indigenous peoples to be considered during the negotiations.
"The areas in the world where biodiversity and ecosystems are best preserved is where indigenous people have rights to their forest. Therefore, the indigenous peoples should play an important role in nature conservation – it is an advantage both for them and for nature, " says Hanne Gürtler.
Save the Orangutan also wishes for a focus on the world's biodiversity hotspots. One of these areas is Borneo.
Borneo, like other biodiversity hotspots, is one of the areas where there are the world's most diverse species of both animals and plants. That is why protecting such areas is particularly important in the battle against the biodiversity crisis," explains Hanne Gürtler.
Far from reaching the goal
The new goals for nature and biodiversity replaces the so-called Aichi goals, which expired in 2020. Last year, a major report revealed that none of the Aichi goals were actually achieved. Only a few sub-goals could be completed, and that not good news.
"The goals are important because they show which way world leaders want to go in this area." says Hanne Gürtler.
But if the targets fail to be implemented they do not have the planned effect.
Support our work: become an Orangutan Partner.