The Post Release Monitoring (PRM) team came across a very special orangutan last week: Alba, the only known albino orangutan, who was released in December 2018.
In April 2017 something historic happened. A very special orangutan was saved from a life as an illegal pet in a village in Central Kalimantan. The orangutan was not like her orange friends – she was completely white and had blue eyes. The orangutan Alba was the first ever known albino orangutan.
Therefore, the whole world was watching when Alba was released in December 2018 in the TNBBBR National Park. The release was carried out by our Indonesian partner BOS Foundation and BDSKA, which were also the ones who saved her two years prior.
Now here are some good news straight from the rainforest. Alba was recently spotted by a PRM team monitoring three other orangutans recently released. Alba had come to meet her old friend Unyu, one of the new orangutans. The two clearly recognized each other from their time together at Nyaru Menteng.
Read more: Into the wild: Three orangutans released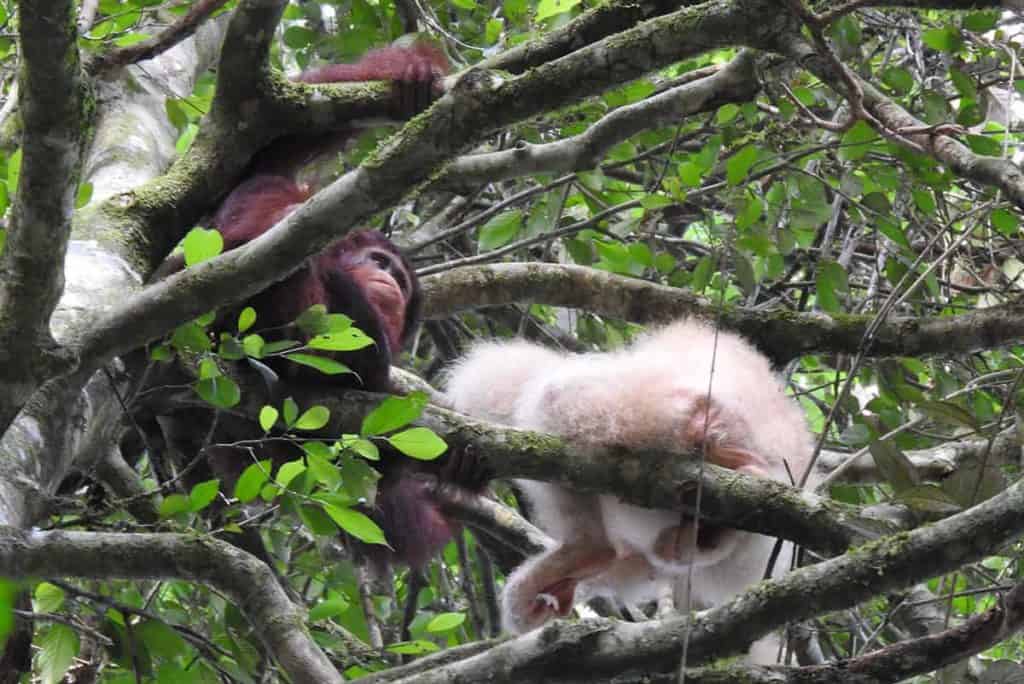 Alba is doing well in the forest
The heart-warming reunion between Alba and Unyu confirmed the previous conclusions of the PRM team: Alba is doing well.
"By the end of 2019, observations showed that, on average, Alba spent 56.5% of her active hours in the forest feeding, 27.2% of her time travelling, 13.8% of her time resting, and 2.2% of her time engaged in other behaviours, such as nesting and social interactions", says BOS Foundation CEO Jamartin Sihite.
Read more: Update from TNBBBR: Alba is thriving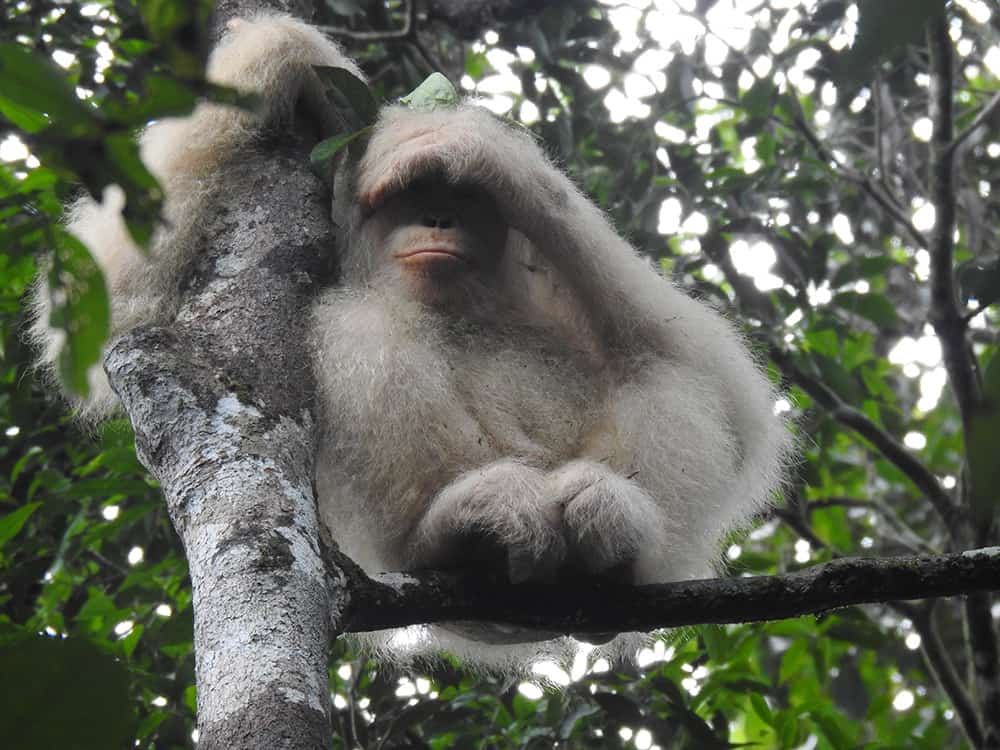 A life in the wild
After Alba was rescued by BOS Foundation and BDSKA, she spent approximately two years at the Nyaru Menteng Rehabilitation Centre. Nyaru Menteng is run by BOS Foundation and with the support of Save the Orangutan, the best possible conditions were secured for Alba.
During her stay at Nyaru Menteng Alba displayed wild behaviour. It is estimated that before being captured she had lived in the forest with her mother for 4-5 years.
For these reasons, the Indonesian government  wanted to give Alba a chance at life in freedom. A specially designed island was also prepared for Alba, in case she would show signs of not being able to manage life in the wild. Luckily, it seems Alba will not be needing her island after all, making it possible for other orangutans to use it instead.
Read more: Alba has been released
Jamartin Sihite does, however, emphasize that the observations of Alba will continue:
"Alba was observed in February of this year, and the team will continue to observe her regularly for the foreseeable future".